NEW YORK, NY – "NameSummit – The Digital Branding Conference" is just one week away. There will be over 40 speakers, including entrepreneurs, experts and digital branding superstars ready to engage with attendees. Expert panels will discuss leading trends in branding, influence marketing, social media and showcase the continuing evolution of domain names as an important part of powerful branding and advertising campaigns.
Below is the updated line-up of experts; an opportunity to learn from people who are really doing it; not just talking about it. 
---
Gerard Adams, Founder / CEO, FOWNDERS
Adams, widely known as the "Entrepreneur's entrepreneur" and "Millennial Mentor" is a serial entrepreneur, branding expert, philanthropist, TEDx speaker, business executive, investor and philanthropist. He was the founder of Elite Daily, the millennial content platform that reached up to 80 million readers worldwide and sold to the Daily Mail for $50 million dollars. He is currently Chief Executive Officer of FOWNDER, a social-enterprise start-up accelerator.
---
Tony Kirsch, Head of Professional Services and Evangelist for Neustar
Kirsch is one of the world's most foremost authorities on new Top-Level Domains and is particularly focused on the .brand Top-Level Domain (TLD) revolution. As the Head of Professional Services and Evangelist for Neustar, Tony provides strategic insights to many of the world's leading brands and has driven many of the most prominent global TLD launches to date
---
Marc Engelsman, VP of Research, SEMPO Board of Directors
Marc has been an active member in SEMPO ever since he joined Digital Brand Expressions more than 11 years ago. He first served on the Marketing Committee and helped lead the update of marketing / member materials. He is currently serving his second term on the SEMPO Board of Directors as VP of Research.
---
Brett Napoli, Founder/CEO at Ambition Insight & thatDROP.com
Napoli is an Internet entrepreneur, publisher, WordPress developer, and online consultant. He develops and manages premium quality websites, online publications, digital media and online assets. Specializing in Online Publishing, his websites serve roughly a half-billion impressions and continue to serve millions of page views to hundreds of thousands of unique visitors per month.
---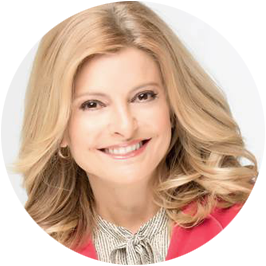 Lisa Bloom, The Bloom Firm & Legal analyst for NBC
Host of her own national daily talk show on Court TV for eight years, Lisa Bloom appears daily on CNN, ABC, MSNBC and many other television and radio shows. Bloom founded a prominent nine attorney civil rights law firm, The Bloom Firm, representing celebrity clients like Kathy Griffin and Mischa Barton, as well as ordinary people seeking justice in areas of civil litigation and family law, victims of domestic violence, sexual harassment, discrimination,  and police excessive force.
---
Tobias Flaitz, CEO, Managing Director of SEDO
Flaitz has been the CEO/Chairman of Sedo Holding AG since 2012. He was previously employed for 5 years at Burda Media / Burda Digital in Munich. At Burda, which unites successful growth companies from the digital business sector under one roof, he held leadership positions in the Strategy and Business Development divisions for B2C and B2B. Before that time, Tobias worked for many years for the international strategic company consultants Booz & Co. and Accenture. He has an engineering degree and an MBA from the Universities of St. Gallen and the University of California in Berkeley.
---
Timothy Jordan, Digital Marketing and Advertising Specialties for Google
Timothy joined Google in 2011 and has worked in various digital marketing and advertising specialties during his tenure. In his current role as an Agency Development Manager on the AdWords team, he works with Google's agency partners, consulting in paid media strategy and operations to help them grow their clients' businesses. Prior to joining Google, Timothy was part of sales team at an internet marketing startup in Berkeley, CA.
---
Greg Yuna, President, Mr. Flawless
Yuna, prominently known as Mr. Flawless is considered a visionary. Born and raised in Queens, New York, New York City's epicenter of excitement, hustle, flashy lights and dazzling diamonds has been home to Mr. Flawless, a brand in itself, as well as a jewelry shop located in the heart of the Diamond District. Yuna got his nickname Mr. Flawless from a sign in front of his Sixth Avenue shop where he transforms jewelry and timepieces into works of art.  The store is widely known as a hot-spot for A-list celebrities and hip-hop stars.
---
Roberto Blake, Creative Director, Marketer, Author and Speaker
Roberto is a Creative Entrepreneur with a background in visual branding, content marketing and advertising. With over 1000 videos of education based content on YouTube he has built a following of over 240,000 viewers and his work has been featured in Forbes, Entrepreneur and Huffington Post. He is the owner of Create Awesome Media, a digital agency focused on Video Marketing and Content Strategy.
---
Jeff Sass, Chief Marketing Officer, CLUB Domains
With over 30 years of experience in the technology and entertainment industries, Jeff co-founded several start-ups and joined the .CLUB team in March 2012. He has led the company's marketing efforts throughout the process of acquiring and launching the .CLUB top level domain. .Club has, by far, been one of the most successful of all new gTLD domains which have hit the domain space in the last few years.
---
Stacee Mandeville, Founder, Red Leaf Coaching
Since 1999, Stacee has delivered communication skills coaching to executives on many continents. She uses traditional presentation skills to bring out clients innate leadership, emotional intelligence, and executive presence, whether in front of large groups or small team meetings. In addition to working in the US, coast to coast and Puerto Rico, Stacee coaches globally, working with clients in Asia (Korea, China, India), South America (Peru, Mexico), Europe (Brussels, Rome, Munich) and Australia.
---
Mike Grehan, Chairman of SEMPO & CMO & Managing Director of Acronym
SEO pioneer, author, world-traveler and keynote speaker, Grehan is former publisher of SearchEngineWatch.com and ClickZ.com, and producer of the industry's largest search and social marketing event, SES Conference & Expo. Grehan serves as Chairman of SEMPO, the largest global trade association for search marketers. He is also CMO & Managing Director of Acronym search marketing agency.
---
Alex Melen, CO-CEO & CFO, SmartSites
Melen is an Award-Winning Serial Entrepreneur. He is the founder and CEO of web hosting company T35 Hosting and advertising agency SmartSites. Melen started T35 Hosting in 1999, growing it to over 600,000 clients by 2009. In 2011, Melen Co-Founded SmartSites, which has since developed over 1,000 client websites and manages over $20 M/year in advertising spend. Alex has been featured numerous times in Business Week, Forbes and other publications. In 2001, he was named the #19 teen entrepreneurs in the U.S. by Young Biz Magazine. In 2006, Alex was named one of America's Top 25 Best Entrepreneurs by BusinessWeek.
---
Art Malkov, Co-founder and Digital Marketing Director of Souvenirs.NYC
Malkov co-founded Souvenirs Inc, an e-commerce platform that integrates SEO, PPC, digital content marketing and social media campaigns for full stream online distribution delivering curated artistic and hand crafted gifts all across the globe. A serial entrepreneur with a knack for the digital frontier, Art is also an author and recognized expert in the field of social marketing and digital growth advising Fortune 100 companies on their digital marketing and social media blueprint.
---
Peter Borovykh, Blockchain Driven
Peter made his name in finance and later became fascinated with the digital applications of blockchain in his field. He is a quant who has created his own groundbreaking algorithmic trading strategies based on quantifying the market sentiment and leveraging the emotion of market participants. Peter is a renowned speaker on blockchain and its future possibilities. He is a solution architect at BlockchainDriven.com and is currently finishing his book "Blockchain Applications in Finance".
---
Daliah Saper, Intellectual Property, Media, and Business Attorney at Saper Law
A pioneering social media and tech attorney, Daliah is nationally recognized for drafting and negotiating social media contracts, helping brands protect their assets online, and litigating cutting-edge cases involving emerging Internet Law issues. Daliah is a frequent commentator for national news media including CNN, Fox News, CNBC, ABC News, Bloomberg Business, The New York Times, and Advertising Age.
---
Dave Evanson, Senior Broker, SEDO
Dave has over 35 years of experience in high level consumer and business to business marketing, strategic planning and corporate sales. He has successfully brokered tens of millions of dollars in premium domain names. Dave focuses on acquiring and selling ultra-high value ($100,000 +) premium domains. His specialty is one word and two letter .com domains and is regarded as completing more high value published sales than any other broker in the domain industry.
---
Victor Pitts, Director of Premium Sales at MMX
Pitts is the Director of Premium Sales for MMX (formerly known as Minds + Machines). Victor founded one of the country's first website development companies in the early 1990's, leading many large brands to their first online presence, and launched many of the first generation online eCommerce companies. He has served senior leadership positions within several of the domain industry's leading companies, which included Moniker, Above.com, and Oversee.net.
---
Matt Bamonte, Director of Business Development, Donuts
Bamonte is the Director of Business Development at Donuts (North America), the largest new top level domain (TLD) operator in the world. With over 200 new TLDs under management, Donuts brings variety and choice to Internet naming for brands, retailers and small businesses around the world. Matt Bamonte has over 18 years' experience in the domain name space, including four years at Donuts.
---
Jason Schaeffer, Co-Founder, NameSummit / Event Moderator ESQwire.com
Jason co-founded NameSummit to provide a platform to discuss leading trends in branding, influencer marketing, social media, and specifically showcase the continuing evolution of domain names as an important part of a great brand or advertising campaign. Before social media, Jason was helping Fortune 100 Brands like NFL Properties and Pfizer protect their trademarks and police their online presence. Since then he has worked in the domain name industry as a leader in protecting and selling some of the world's premier .COM domain names and domain portfolios.
---
Steven Kaziyev, Co-Founder, NameSummit / Event Moderator
Steven is a New York based domain investor who operates sites which are, by majority, geographic in nature. Steve is also a Co-founder of NameSummit, and CEO of New York Media a digital marketing agency. New York Media is a network of digital sites which have been developed over the past 13 years. The company's main concentration is in developing and operating pure New York Geo targeted websites utilizing premium domain names.
---
Ari Goldberger, Founder & Owner, ESQwire.com
In 1994, Ari came up with a concept to create an online Internet law firm which he called ESQwire, and registered the domain name ESQwire.com. In one of the earliest domain name disputes, the Hearst Corporation, publisher of Esquire magazine sued Ari in federal court. Ultimately the case settled, with Ari retaining the domain name, the ESQwire.com case received substantial coverage on the Internet. Today, ESQwire has become a leader in Domain Law. Ari has handled hundreds of domain name transactions and has litigated domain name disputes in Federal courts and under the Uniform Domain Name Dispute Resolution Policy (the "UDRP").
---
Andrew Rosener, CEO of Media Options, Co-Founder of NameSummit
Rosener, as VP of Sales, took Omega Sea, a frozen seafood commodities business, from $12 million in to nearly $25 million in sales. He exited the business to pursue his passion and profitable hobby. His company, Media Options is the culmination of everything Rosener was looking for as a domain investor. Today, Media Options am provides a platform for others in the industry who likely have the same needs, particularly the desire but perhaps not the time or ability, to sell their domains to end users.
---
Braden Pollock, CEO Legal Brand Marketing & NameSummit Moderator
In the mid 1990s Pollock, a well-known domainer and serial entrepreneur, began registering domain names; now he frequently speaks about them at conferences. Pollock owns several companies, both online and off. Among his businesses is Legal Brand Marketing, LLC, a lead generation company for attorneys in all areas of practice who want to expand their business and get more customers. Legal Brand Marketing, began primarily in the DUI and traffic ticket defense niche yet has grown to serve all areas of practice.
---
David C. Zaretsky, Co-founder, CEO and Chief Scientist, Snips Media
David is an accomplished entrepreneur, researcher, lecturer, and published author with expertise in the fields of high-performance computing, data mining, and digital advertising. He has co-founded, managed, and developed tech companies in areas of electronic design automation, aerospace, social media and internet advertising. He has also served as principal investigator in projects with NASA, NSF, and the U.S. Department of Defense.
---
Mike Mahler, Senior Strategist, Ajax Union
As a Google & Bing certified advertising partner, Mike Mahler's digital marketing strategies leverage cutting edge paid media techniques that work every campaign into different stages of the buyer journey.Mike's day-to-day work involves crafting customized business solutions for B2B businesses in the greater NYC area. Using a holistic, Omnichannel approach and creative advertising methods on search, display, and shopping ad networks, Mike is able to grow businesses online by increasing leads, revenue growth, and ROI.
---
Andrew S. Hazen, Domainer, Bobble Boss, Serial Entrepreneur & Attorney
Andrew is a successful entrepreneur with experience in Domain Name Investing & Development and all facets of Digital Marketing. In both 2007 & 2008 the leading full-service digital company he founded was listed on the INC List of Fastest Growing Companies in the U.S. Thereafter Andrew successfully sold the business in 2007 to private investors and again in 2011 to a public company.
---
Michael Venezia, Digital Marketing Director, Cool Nerds Marketing
Mike heads up all efforts that help clients expand their digital horizons as the Digital Marketing Direct at Cool Nerds Marketing. With over a decade of digital advertising experience, Mike has facilitated campaigns, strategy recommendations and performance evaluations for brands such as Target, Fujitsu and Sony and he is very excited about the mobile and VR future of the digital ad universe.
---
Ryan Malone, Senior Manager / Sales Operation, Likeable Social
Highly accomplished and experienced in sales/ corporate operations, Start-ups and the investment field. Skilled in Team Leadership, Sales Training, Strategic Analysis, Sales Operations, Sales & Marketing, Sales Management, New Business Development, Driving Revenue, Social Media Marketing, Social Media Sales and Client Management.Overseen the production of over $450,000 in new monthly recurring revenue, producing over 1,800 new customers.
---
Michael Suarez, Senior Strategist, Ajax Union
Michael Suarez is a New York City marketing strategist with a background in music event production and venue operations management. He also serves as a Senior Strategist for the Brooklyn-based digital marketing agency Ajax Union. Coming from a background in music marketing and event production, his passion for bringing people together has served as a catalyst to his career as a marketing strategist. At Ajax Union, he specializes in B2B lead generation and account-based marketing solutions using cutting-edge technologies and techniques.
---
Joseph Peterson, Director of Operations at Epik.com
Prior to joining Epik, Joseph worked for 6 years as an independent domain market analyst, branding consultant, buyer's broker, and domain investor. He is well known within the industry as a writer and commentator, authoring hundreds of articles at the leading news site, DomainNameWire.com, among other publications. At Epik, Joseph collaborates on strategy, outreach, infrastructure, and new product development including Undeveloped.com.
---
Robert W. Monster, Founder and CEO of Epik.com
Rob is Founder, Chairman and CEO of Epik. Monster was previously Founder and CEO of Global Market Insite (GMI) of Seattle, which was acquired in 2011 by WPP Group in an all-cash acquisition. From 1999 through 2006, GMI was among the fastest growing companies in the USA, achieving annual revenue growth rates of over 100%. Mr. Monster has since been a Seattle-based angel investor with a particular emphasis on Internet software. In May 2015, he joined DigitalTown.com as CEO and is building something he believes can change the world; a Global SmartCity platform designed to support thriving local economies while enabling new ways for residents and visitors to engage and connect.
---
John Colascione, Chief Executive Officer, LongIsland.com
John Colascione specializes in search engine marketing and website monetization. John entered the geographic name space over 15 years ago with no-prior knowledge of the Internet and built a single directory website which competed with rival site LongIsland.com, his region's main GEO portal. John grew his web business and acquired every other Long Island related site he could until he was positioned to take over what was his main competitor. After taking over LongIsland.com operations, parent company, Long Island Media Inc., began raking-in seven figure sales volume. LongIsland.com has been considered one of the most successful active GEO domain built businesses.
---
Geoffrey Gonzalez, Senior Director, Sales Natcom Global
Geoffrey's background extends from the consumer package industry and telecommunications industry into multicultural digital media. While in the telecommunications sector, Geoffrey's spent seven years building indirect sales force teams throughout the United States which targeted ethnic consumer and small business markets. Since 2003, Geoffrey has dedicated himself to building out web properties. Today, he focuses on building video content distribution and monetization via web publishers.
---
Loren Stocker, CEO, Tollfreemarket.com
Stocker is a veteran domain investor and toll free phone number business executive who runs TollFreeMarket.com. He serves as Chief Innovator at Vanity International, an identity design firm that creates and/or perfects your brand. Ideally, your toll-free and local numbers all complement your Internet presence; then, like Rome, "All Roads Lead to You." Since its inception in 1993, Vanity has developed compelling brands and response strategies for Fortune 500 companies, large consumer businesses, and even several major telephone companies.
---
Lori Anne Wardi, Vice President Registry Services, Neustar Inc.
Lori is Vice President of Registry Services at Neustar, Inc., where she oversees the business development, marketing and communications initiatives for Neustar's top-level domains (TLDs) — including brand strategy for .CO and .nyc, among others. Previously, Lori Anne was a co-founder of .CO Internet S.A.S, the company behind the global launch and management of the .CO domain extension, which was acquired by Neustar, Inc. in 2014.
---
Isaac Mistriel, Domain Name Consultant, CreatingBrands.com
As the 500 pound gorilla amazon.com keeps growing at an alarming rate, so is the importance of having your brand on the web. Isaac Mistriel, has spent close to 17 years on wall street, as a Trader, asset manager, and analyst. Realizing the trend in the digital branding market he decided to join the New York Media team as a senior sales and domain name consultant.
---
Amanda Waltz, Executive Director, BrandIT
Amanda brings over 20 years of sales, marketing and management experience to her role as Executive Director for BrandIT North America. Using her extensive experience brokering high value domains and related assets, as well as her strong relationships among the VC, start-up, and investing communities, Amanda's focus is on growing business and developing client engagement. Prior to joining BrandIT, Amanda spent six-years leading business development and sales for Igloo.com and has also held senior sales roles with EF Education, Tech Target, and RELX Group, and Key3Media Events. Amanda received a B.S. degree in Public Health Education from The University of Massachusetts at Amherst. She currently lives outside of Boston with her family and two rescued dogs.
---
Harish Thimmappa, SVP of Revenue, wolk.com
Harish Thimmappa , 33, is Wolk SVP of Revenue. He oversees Global Sales and BD activities, customer operations, and product-sales strategy for the Data Exchange. Prior to Wolk, Harish was Head of Global Mobile sales at Kenshoo where he drove Strategy and Media for the largest marketers in North America and Europe. Previously, he has successfully held roles of – VP Sales at SupersonicAds, VP Sales at Playnomics, and Director of Performance at InMobi where, as one of the first Sales Leaders, he built and led the Mobile App division. Harish has an MBA in Finance and Marketing from Indian Institute of Management, Lucknow and B.E. in Information Science before that.
---
Brett Lewis, Owner, Lewis & Lin, LLC
Mr. Lewis has over 15 years of experience in Internet law, trademarks and copyright law, domain name disputes and technology litigation, and has given speeches and published a number of articles in the field of domain name law. Following law school, Mr. Lewis worked for a year as a law clerk for United States District Court Judge David G. Trager, in the United States District Court for the Eastern District of New York. Mr. Lewis then took a position with the Wall Street law firm of Winthrop, Stimson, Putnam & Roberts (now Pillsbury Winthrop), where he joined the Intellectual Property and Litigation Groups. In 2002, Mr. Lewis left the firm to take a position as Assistant General Counsel at the domain name registrar Register.com, Inc. At Register.com, Mr. Lewis was responsible for managing the company's often cutting edge litigation, dealing with novel issues related to domain names, and formulating and implementing a comprehensive IP protection and UDRP strategy.
---
Alex Mashinsky, Managing Partner, Governing Dynamics
Alex Mashinsky was born into communism, reared under socialism, and is currently thriving under capitalism. He is a prominent Israeli-American entrepreneur who has founded several companies over the years, including GroundLink, Transit Wireless, Elematics and Arbinet.Alex's success as an entrepreneur stems from his acute ability to identify winning trends and assemble world-class teams. Two of his companies, Arbinet and Transit Wireless acheived a monopolistic hold in their respective industries and pioneered new business models and technologies used today.Alex has a long history with tech in fact, evidenced by his powerful intellectual property portfolio. He has authored over 50 patents that cover aspects of the Smart Grid,  Ad exchanges, Groupon,  Twitter,  Skype,  App Store,  Netflix streaming concept and many other top performing web companies. He is one of the leading evangelists of web-based exchanges and is even considered to be one of the early developers of VOIP.
---
Larry Fischer, Larry Fischer, Domain Expert
Larry Fischer is a domain expert who specializes in top-level generic domains since 1997. He has participated in many notable domain purchases to date, including Messenger.com, Home.com, Chat.com, Autoparts.com, and Stocks.com. Larry was a co-founder of one of the first domain name parking companies, SmartName.com, which is now owned by Godaddy. He has participated in over 100 million dollars of domain brokerage transactions. Larry believes strongly in .NYC (his holdings include Shop.NYC and RealEstate.NYC) Larry's company, GetYourDomain.com handles Domain acquisitions and sales, appraisals, site development, escrow and monetization.
---
Michael Melen, Co-Founder , SmartSites
Michael has over ten years experience in digital media and website development. As a young entrepreneur, Michael sold his first Internet company at 19 years old. In 2011, he co-founded SmartSites, a premier digital marketing agency based in New Jersey. As COO, Melen has led the company from inception to a growing team of over 60 dedicated employees across three continents. Michael is a graduate of Cornell University. He has been featured in Forbes, Empact Top 100, and Barack Obama's Entrepreneurship Initiative.
---
Joe Pulaski, FOWNDERS, Chief Innovation Officer
Joseph Pulaski, the Chief Innovation Officer, serves as Fownders product lead, working across business units to create, implement and deploy data driven systems that result in lean, measurable growth. He works closely with the executive team and is utilized as an agent to arrange and oversee end to end processes that define organizational technology, education and marketing initiatives. The CIO does also execute as a software and curriculum developer for the company. Joseph has deep understanding and vast experience in the development of growth stage companies and building software products. He is a successful entrepreneur in the consumer sales and marketing spaces, with a handful of successful ventures on his resume. In his free time he enjoys writing web and mobile applications, writing educational content that helps people grow and spending time with his wife at home.
---
Toby Dattolo, FOWNDERS, Entrepreneur and Startup Advisor
Toby Dattolo is an entrepreneur and startup advisor whose passion is supporting other entrepreneurs build and scale successful and sustainable businesses. As SVP of Fownders, Toby's core focus is on organizational growth, focusing on business development, sales and strategic partnerships. He joined Fownders as part of their acquihire of Sofro, a digital marketing agency where he served as COO. Prior to Sofro, Toby had a successful five year career in sales for one of the nation's largest clinical laboratories, where he completed multi-million dollar deals with hospital systems throughout the northeast US.
---
Anthony Delgado, FOWNDERS, Full Stack Software Developer
Anthony Delgado is a full stack software developer with a passion for innovation and digital strategy in his DNA. He has worked with a wide variety of different companies including sports, media, entertainment, healthcare, government agencies and non-profits. Anthony has been an explorer of the digital space for over a decade. From transforming start-ups into multi-million dollar organizations, to helping nonprofits solve real world problems with digital solutions, his passion is using software to help change the world one line of code at a time.
---
Sponsors for this event include: Digital Town, Domain Name Association, Epik.com, EsqWire.com, 32 Events, Fownders, Likeable Local, Media Options, Mr. Flawless, Nominet, New York Media, Rebel.com, Sedo.com, SEMPO, Verisign and Undeveloped.com
If you have not yet booked your ticket here is a $100.00 discount! See you at the event!