PALM BEACH, FL – Two law firms which I often get somewhat confused have marketing strategies which seem extremely similar. First is "Gordon & Partners, P.A.", lawyers with four offices in South Florida which utilize the "For the Injured" trademark and have their site located at www.ForTheInjured.com.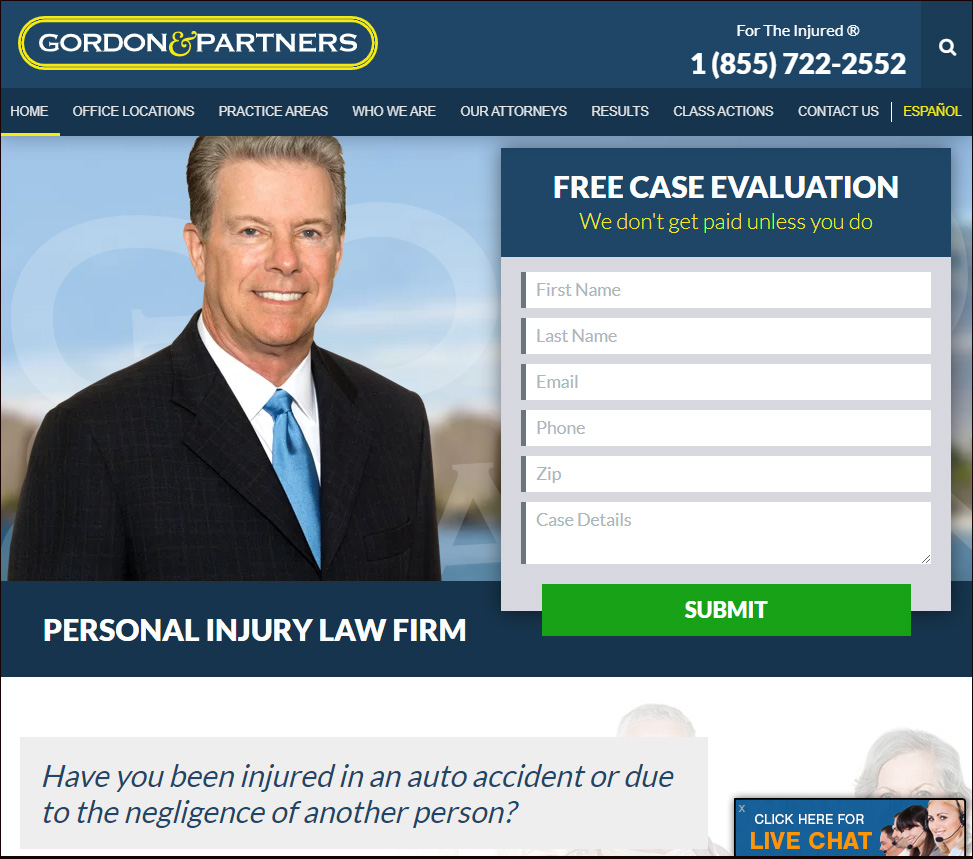 The second is "Morgan & Morgan", a national personal injury firm which utilizes the "For the People" trademark with its website located at www.ForThePeople.com. Like Gordon and Partners, Morgan and Morgan started off in Florida.
I first took notice of Morgan and Morgan around 2009 from their aggressive and clever marketing campaigns as well as their use of an interesting domain name matching their "For the People" trademark; something that was not as popular ten years ago [domain matching multi-word phrase]. They also had a great number of tremendous highway signs throughout Florida.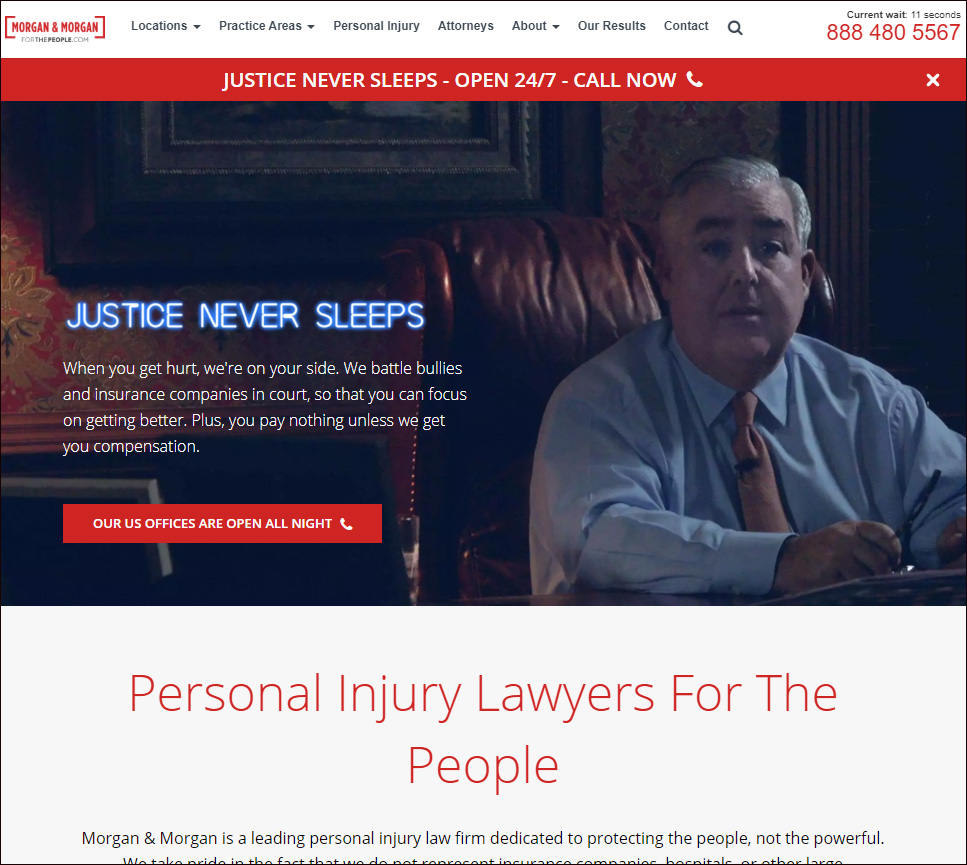 Morgan & Morgan also owns the premium domain names ClassAction.com and Abogados.com (the word "Lawyers" in Spanish) among many other domain names which are used for advertising.
Both companies seem to have a connection to PMP Marketing Group [Practice Made Perfect] where John Morgan, the attorney at Morgan & Morgan is the founder of PMP, a marketing firm which specializes in legal marketing. I can only guess that Gordon and Gordon was determined to build a similar marketing strategy and went directly to whoever was behind the Morgan & Morgan strategy.
Lucky for Morgan & Morgan, while there are several registered trademarks for the term "For the People" there is just one .com URL. Alternatively, Gordon & Partners are the only ones with a claim on "For the Injured".