PALM BEACH – Within the last few weeks I pointed out that now is a good time to purchase your GEO domain dream as many once super-premium "untouchable names" are now for sale.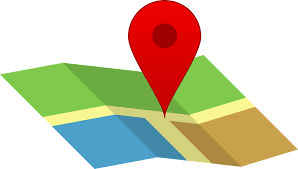 You may or may not have noticed that within the last year or so, many premium domain names which would have been rejected for near 'any price', now sit, many as vacant wastelands, for sale waiting for their potential future owners / buyers.
The typical answer you may well have received in years past if you wanted to "try" and acquire one of these super premium names would have sounded something like, "Sorry, it's not for sale and planned for development; there is no price….. it is priceless."
Today is a far different day, different year, and a different time and environment in domain names, evidenced by their plentiful selection, leading to what near appears as a littering of venues with super-premium GEO domain names representing large regions, cities and even states, vacant of any accompanying feeding frenzy.
Here are the names for sale currently, from what I am aware of as well as what's buzzing around the domain space; we can now add LosAngeles.com and SanFrancisco.com to the pack according to industry news publication DNJournal.com.
Cities:
Albany.com
AtlanticCity.com
Boulder.com
Burbank.com
Denver.com
Detroit.com
Houston.com
Indianapolis.com
Kissimmee.com
LaJolla.com
LosAngeles.com
Malibu.com
Mesa.com
Minneapolis.com
Oakland.com
Philadelphia.com
Raleigh.com
SanDiego.com
SanFrancisco.com
SantaClara.com
Sausalito.com
Scottsdale.com
Shreveport.com
StLouis.com
States:
Alabama.com
Arizona.com
Connecticut.com
Illinois.com
Florida.com
Tennessee.com
Texas.com
If you know of one not here, please feel free to let me know about it. As you've likely noticed, I like keeping a keen eye on the domain space when it comes to Geographic domain names.