PALM BEACH – According to Above.com's latest Domain Name Marketplace Report, the exact match domain "ILLINOIS.com" is for sale; a state name I missed and wasn't aware of in my previous GEO domain article earlier this month titled "Premium GEO Domain Name Shakeup with High Number of Sales and Offerings".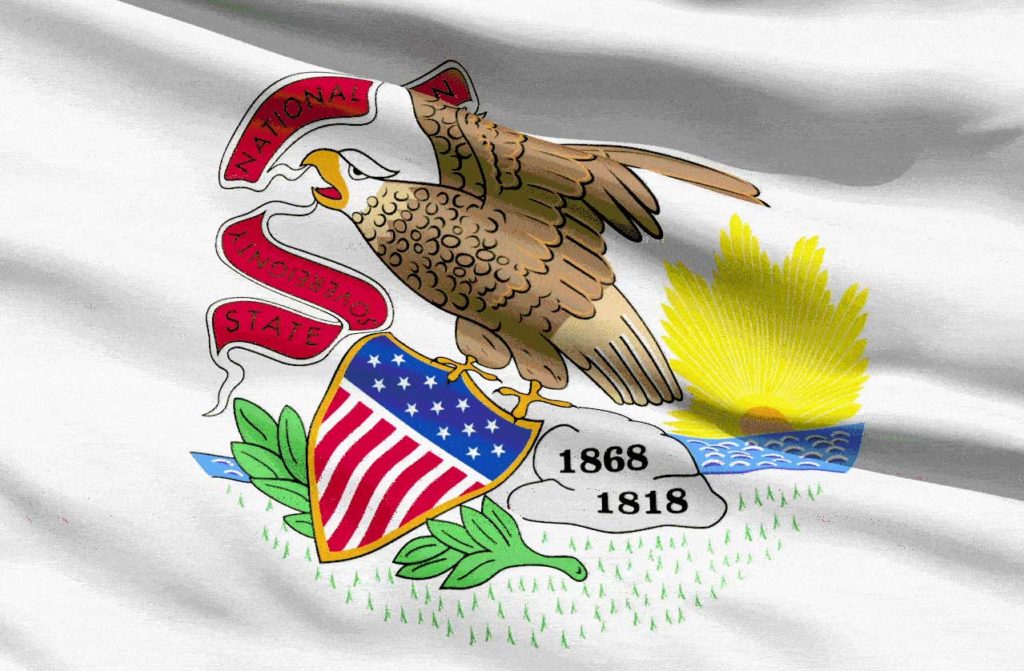 The domain name was originally registered in 1995, around the same time many state and major city names were scooped up. According to some internet chatter it appears a purchaser at that time (around 2016) was looking around for ideas on what to do with it, or what it might be worth. Press releases and a considerable amount of media coverage mention it being for sale since around 2017. The name is registered at Moniker Online Services LLC.
The Midwestern state of Illinois is ranked 6th in population size and is home to over 12 million residents making it a great candidate for development in my opinion. Among the state's two nearest largest cities, Chicago.com and StLouis.com (on the border of Missouri), neither deliver visitors any meaningful reason to return to the sites, outside of one mentioning that there may be "More good stuff to come" eventually. Apparently we can add ILLINOIS.com to the list of geographic domain names which remain up for grabs by sellers who are not too sure what to do with them.
Note: A previous version of this article placed St Louis as a city within the state and has been corrected.