NEW YORK, NY – At a time when the economy is said to be continually improving, if you ask around to fellow business owners, most seem to be in a never ending phase of finding ways to efficiently cut costs and reduce expenses. In fact, this is a good practice for any business owner to keep top-of-mind, annually, or even monthly. To do this effectively, you must identify ways to implement change with minimal effect on production, products and service quality.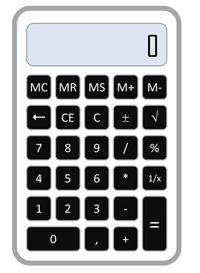 The changes being seen in today's markets could be from the ever-changing landscape we find ourselves in with the explosion of retail giant Amazon.com, as seen with large retailers such as J.C. Penney's, Sears, K-Mart, Toys R Us, and more; or it could be something more ordinary as saturated markets, competition or even taxes. Either way, finding ways to create more profits simply by lowering expenses could and should be something that all business owners consider regularly, as much as possible, or at least as necessary. After all, reducing costs is sometimes easier than developing new or improved services and/or products, and a business must always remain profitable, at which point it doesn't, it will inevitably fail.
One way to do this, which I myself have done, and I believe is happening even more often these days, is thoroughly reviewing your staff and employees to ensure they are managing a realistic amount of tasks to be completed in their work day, when compared to their salary, their time and their experience level. We're at a point where many businesses would be wise to ensure their employees are being productive and performing at their highest level of productivity or if their job can be completed by a service provider, rather than in-house employee. With minimum wage going up across the entire US, and according to CNN Money, employers are indeed finding ways to do more with less.
According to The Heritage Foundation, Congress is proposing raising the minimum wage to $15 per hour, more than doubling the federal minimum wage by 2021. In some states it could raise as high as $18.61 per hour, again to start. The report written by James Sherk, Research Fellow, Labor Economics, predicts this could eliminate as many as seven million jobs in the US.
A hidden gem for employers to cut costs, and which happens to be #1 on CheatSheet's list of top reasons people lose their jobs, is that a particular task is quote unquote "ripe for outsourcing", and it's not just lower level tasks being outsourced these days either. According to the Congressional Research Service, 14 million "white-collar" jobs are vulnerable to being outsourced with data reported by Linda Levine, a Specialist in Labor Economics for the US Government.
When running a small business in a fluctuating economy, business principles need to continually make strategic decisions that will improve the businesses bottom line, which in itself creates a better and healthier company for all, both owners and employees, as improved profits ultimately lead to increased job security.
In my experience, there was a time where a round of cutbacks saved my company $10,000 per month, with very few changes to our service delivery and quality control. These changes included A) reducing, slightly our office space, B) eliminating a position we could do without, and C) – the biggest change of all, contracting two different tasks ordinary handled in-house, to outside contractors. These three relatively minor changes saved the business significantly, with very little notice to anyone outside of the organization, and it directly led to considerably increased profits.
An often overlooked role is a company's website maintenance or webmaster. If you are running a business and you have either a department or single IT person who is responsible for your website presence, social media, and Internet marketing, you should learn exactly which of these tasks are being handled and by what person – not to mention how effective these jobs are to your businesses overall success. You'll want to understand how many employees are necessary to manage these responsibilities as there are instances where a company may have several people working on similar web related tasks and just not know about it – or even worse, an employee and an outside vendor are virtually doing the same thing; someone may have to go, and should go. The average webmaster job in the US pays about $76k a year, that's a considerable expense for any small business. You should consider if a firm or single provider could accomplish the job at $26? This would reflect a $50k a year savings to the business, not to mention, eliminate other risks from an employee for something that could very easily be done remotely.
If your business has a need for savings, and you have an in-house web team or IT person who is managing your Internet site, hosting, site updates, or other web related tasks, consider outsourcing some if not all of it to an outside vendor. You just might find significant savings, with better, faster and more effective results.