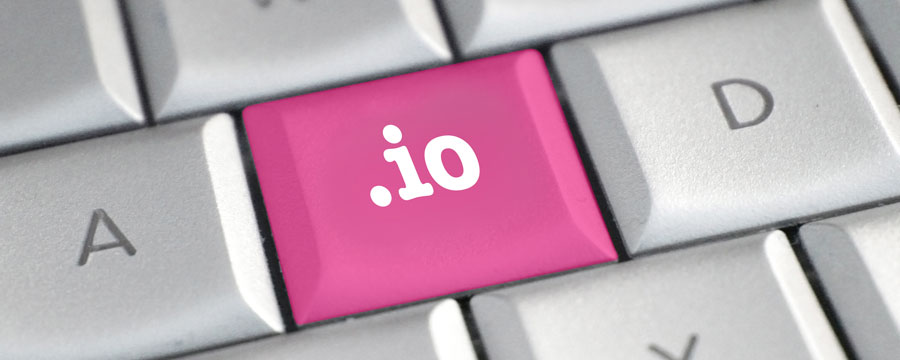 PALM BEACH, FL – When it comes to building a successful company, two of the most vital components to first establishing your digital presence – the main way that your customers are most likely to discover you – is to create a website and to choose an appropriate domain name. While the.com extension is by far the most commonly used by companies – and the one most consumers seek – there are a plethora of other extensions available out there to choose from.
For the uninitiated, a domain is the unique address of a website on the Internet, which is made up of the website name and a domain extension; more often than not, businesses will attempt to work their name or an aspect of their brand into their address to help in terms of online recognition.
A domain extension that is currently ramping up in terms of popularity – especially among tech companies – is .io. Why is this particular domain starting to catch the eyes of tech sites and other businesses on the Internet?
There are a number of different domain extension categories; for example, .edu is used for schools and .gov for government bodies. However, the exact category that .io fits into currently isn't very clear.
Initially, the .io domain extension was assigned to the British Indian Ocean Territory of the United Kingdom but was never assigned a specific geographical identification; as a result, and years went by, the domain began to acquire additional meanings.
Recently, the .io domain extension has been adopted by growing numbers within the tech industry, as the initials "IO" are a commonly used computer science abbreviation for "input/output." In addition, the Web3 industry often uses .io for internet-based multiplayer gaming projects that utilize simple graphics.
Another reason tech companies are using the .io extension is the fact that they tend to be much cheaper to purchase when compared to the more recognizable and mainstream .com or .net domains. One of the main reasons for that price disparity is – according to a recent survey – .com domains account for approximately 50 percent of all registered domains, whereas .io domains make up only about 1 percent.
However, as the tech industry continues to embrace the .io domain, you're sure to see that extension's popularity and profile increase in the public's eye more and more in the future.
Recent Top Sales
Here are some of the top sales of io domain names so far this year, according to NameBio.com.
| | | | |
| --- | --- | --- | --- |
| Domain | Price | Month | Venue |
| vital.io | $60,000 | March | Sedo |
| aim.io | $56,736 | June | Sedo |
| dn.io | $27,500 | July | MrPremium.com |
| flux.io | $19,250 | March | GoDaddy |
| multi.io | $17,450 | June | Sav.com |
| better.io | $13,500 | January | Sedo |
| hatch.io | $10,351 | April | Sav.com |
| elephant.io | $10,000 | May | MrPremium.com |
| techmate.io | $10,000 | March | Sedo |
| tones.io | $9,900 | June | Sedo |