NEW YORK, NY – In an article that came out in Search Engine Roundtable the other day, long-time search marketing expert Barry Schwartz points out that a Google employee named Aaseesh, tasked with monitoring Google's Webmaster Central Help Forum, posted a comment which suggests that Google zaps a domains ranking juice, not only when the domain expires (which most have already suspected), but also when the domain merely changes hands or is sold.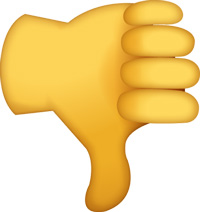 This adds a new layer of analysis and consideration when buying a domain name, based on what your intended purpose of that domain is, as Aaseesh says if your intention is purely to gain its previous rankings, to not bother as there is "no benefit".
Google understands when domains change ownership so it won't necessarily rank for the queries it used to rank pre change of ownership. So if the sole purpose of buying a domain is to get search traffic from the old domain, I would suggest against doing so since there's no benefit.

Webmaster Central Help Forum – public
This is one of those situations where I personally don't believe Google and generally don't like taking these sort of public comments at face value because I do not think they're in the position to tell everyone exactly how things work; rather I believe they suggestively tell a story they believe will lead people to either do, or not do something.
If I had to take an educated guess, I'd say that:
A) if a domain expires and it has lots of backlinks, and you plan to redirect it to another site to 'acquire' its existing traffic and rankings power, you'll likely wind up with all of the traffic, and a small fraction of its past ranking authority (unless the domain changes complete theme and topic – has nothing to do with what it once did); and
B) if you buy a domain that did not expire, you're basically in the same scenario – you'll lose nothing provided that the site remains either the same, or similar to the previous site. To remove a websites rankings solely based on a registration or ownership change, or complete overhaul and design by its new owner, is sort of absurd, in my opinion.
Now that's not to say that things have not changed over the years as they certainly have and I do remember the time when you could purchase a non-expired domain with hundreds of thousands of back-links, redirect it, and reap huge rewards in traffic – as I did it at least a few times, and yes, that has certainly changed significantly, with reductions in back-link power and authority, but I do believe a portion of the domains ranking power is retained, even if a small portion of it, say 25% – so long as the overall theme of the site remains the same. And I will still take 25% in the competitive landscape we have today.
To reiterate, I tend to put little stock into many of Google's public disclosures of its algorithm when it comes to the real nooks and crannies of how they access things like links. Similar to the 'nofollow' attribute; it just doesn't make sense to discount them completely when plenty of great and reputable sites use them. It would be wiser to reduce their value when compared to other links, or to more thoroughly analyze them – or factor in the percentage of them verses ordinary follow links to determine the types of sites they are coming from, rather than just completely ignore them.