PALM BEACH – Google is a massive giant in promoting things – and it looks like they've decided to include some interesting advertising for Uniregistry in one of their search advertising videos called "Get Started with Google Ads: Pick The Right Keywords", a how-to video about setting up your Google Ads.
This video, which was created in 2017, about two and a half years after general availability of the .flowers URL, teaches people how to use the Google Keyword Planner tool to pick the right keywords for their ad campaigns. Interestingly, the video subtly shows the idea that a URL just might end in something different, a keyword.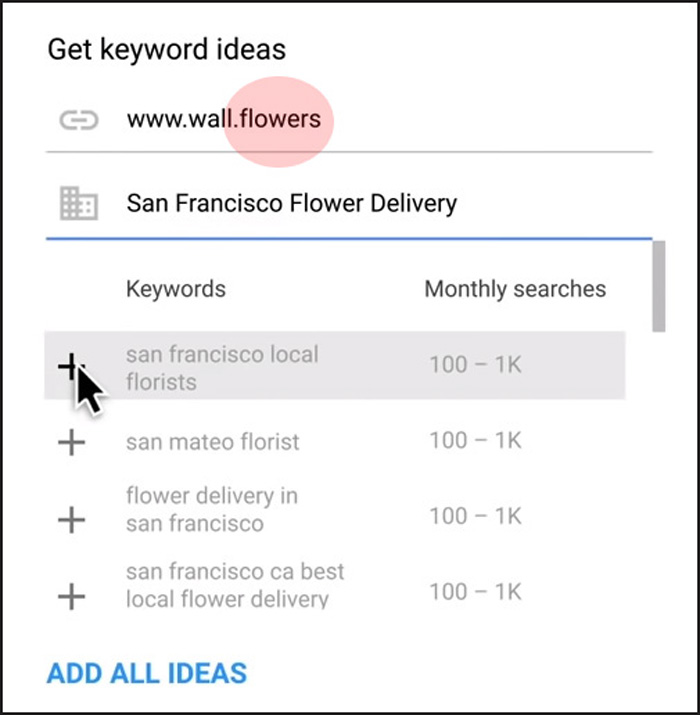 It's subtle, and probably unintentional since the URL is not owned by Google and they were not in the bidding process for the URL which looks to have been between multiple applicants such as Donuts, Top Level Domain Holdings, Uniregistry, Corp. and Piper Ventures, LLC – but will prove effective suggestive advertising for new gTLDS. The video currently has 112,660 views.