FORT LAUDERDALE, FL – Last week I had the pleasure of visiting the South Florida Domainers meetup which took place in Fort Lauderdale, at the Sistrunk Marketplace & Brewery, an interesting place in the heart of South Florida with a large variety of beers and international cuisine to experience.
As you may have read about it in DNJournal.com, the local shindig was mainly orchestrated by Eddie Sixto with some help by other industry veterans, some of which I met for the first time. Eddie was nice enough to let me know about the gathering early on and there is a Facebook group to keep track of if you are also local and interested in joining future events.
Many participants were industry veterans I had met before at previous events, yet there are never too many opportunities to network and talk domains with these same experts in the industry. New comers are also enlightening as they add a fresh perspective to what some of the older players may have missed, or just not noticed from tunnel vision.
One of the people I was able to put a real face to the name often pops up in my LinkedIn.com feed but I had never met in person before; Mark Ghoriafi, otherwise known as "Mr Premium," the founder of MrPremium.com, a "record-breaking" domains brokerage based in South Florida.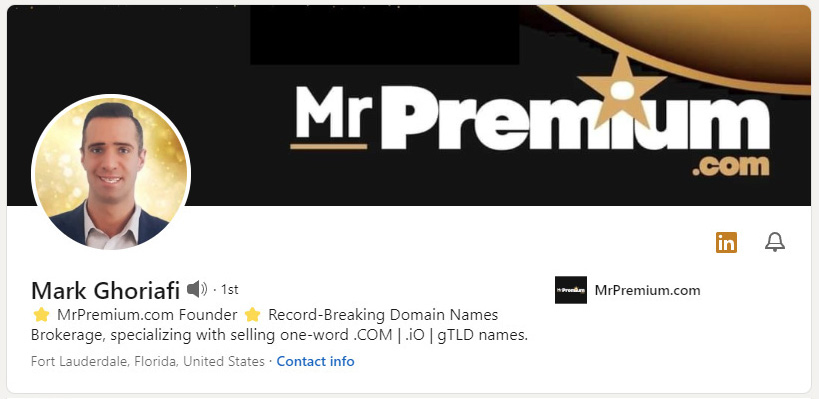 This time, "Mr Premium" popped up in person; Ghoriafi was highlighted in DNJournal.com in the beginning of 2022 as a global leader for the .io extension with near $1 Million in .io names sold that past year, adding that to his many other accomplishments and experience at various registries and domain companies.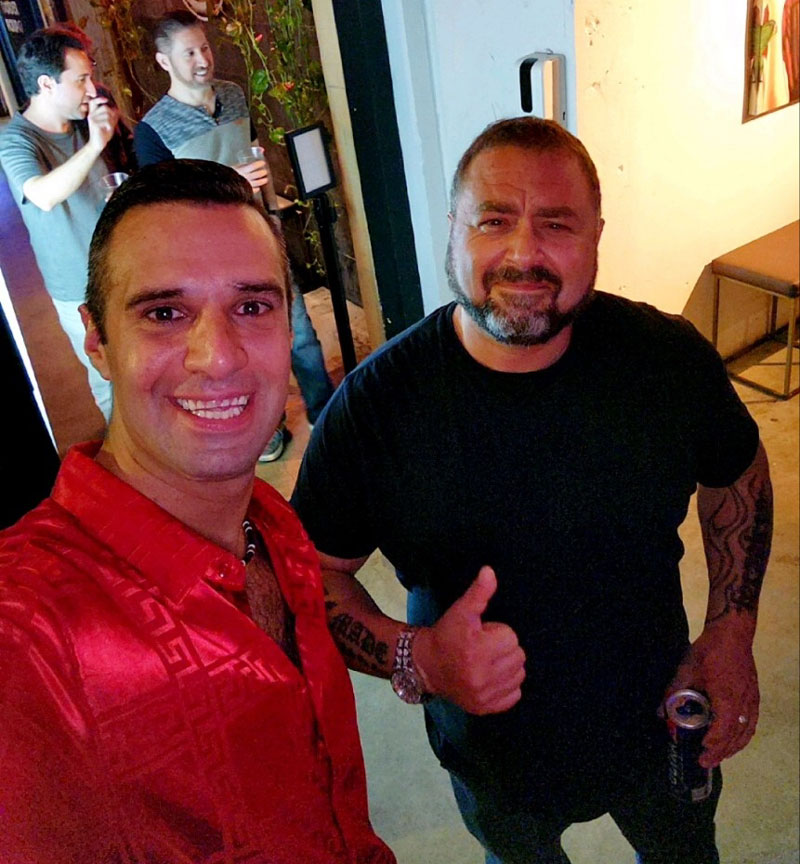 Participants got to discuss different strategies as well as emerging technologies such as rapidly growing AI (artificial intelligence) and how some domain investors and developers are using it (including how it should be carefully used if you're super concerned about Google traffic and rankings). Initially, Google was said to frown upon AI Generated content, but has recently back pettled stating it is "Rewarding high-quality content, however it is produced."
Overall, the event was a good one with a decent turnout for a local event and I look forward to other South Florida domainer events. Post-COVID, I haven't visited many of the domainer gatherings such as NamesCon, which is taking place this week, May 31 – June 3, in Austin, Texas.
I've been slacking off some working a little too hard building the next empire. I've got to get back in the saddle and visit the events. It's getting too easy to get lost in our ever evolving digital worlds, so it remains more important than ever to meet up in person, especially in this business, where all you really need is a computer, an internet connection and a realistic dream.