NEW YORK, NY – While at NamesCon, I noticed a television commercial for the .net domain extension pushing it as a leading "trusted extension" and touting its long standing history in the domain space; the .net domain name was created on the same day as the .com in January 1985. (I'm pretty sure the video was part of Verisign's "Uncommonly Timeless" collection of .net marketing pieces – it looked like one of these on YouTube [one is below].)
According to Verisign, the .net domain has the highest gTLD sales in the aftermarket (the marketplace for selling or acquiring domain name registrations that are already registered) after .com and is Recognized and Established Worldwide. In 2014 Verisign and Entrepreneur Magazine assembled a ranking Methodology to award what they dubbed the ".Net100" – the top sites on the web operating with the .net website address extension; the 15 winners are here and they consist of some very popular websites.
From what I can find online and cross-checked with NameBio, the highest .net domain name sale on record ever was mobile.net at $500,000.00 in 2014. The domain name was sold through brokerage DomainNameSales.com and the domain was owned by Frank Schilling. Today it is appears to be a live website serving a global audience.
According to DNJournal, a number of .net domains have changed hands already this year including: ILG.net for $10,000.00, Rub.net for $5,500.00, SelfEmployed.net for $4,100.00, Mirabilis.net for $3,564.00, Barone.net for $3,000.00, BonApp.net for $3,000.00, LPG.net for $2,350.00, LinCare.net for $2,000.00, and CoinFlix.net for $1,500.00.
I've felt that sales numbers for .net have declined although there was one big transaction recently (in 2016) for the domain Recovery.net (currently parked) which closed at $200,000.00 and appears to have been purchased by the Recovery Centers of America (according to WhoIs data). This transaction lends credibility to the likelihood that there remains a strong continued interest into the .net extension.
.net Domain Name Sales with Year Closed (click for NameBio):
There is also a new International Domain Name (IDN) coming for the .net extension being marketed for Korea . Registration of .닷넷 is now open to qualified holders of marks that have been verified by the Trademark Clearinghouse.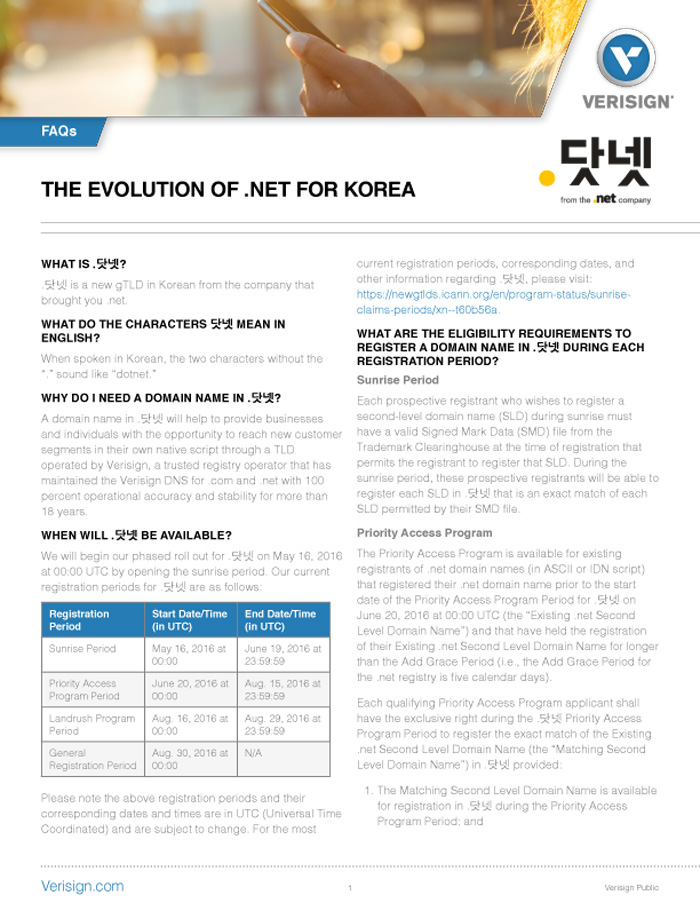 More on this International Domain Name (IDN) 닷넷 is available here.
As with most domain names there is always a strong correlation with items of commercial and/or retail value or services which determine the value of the domain name.
What is your opinion on the .net domain extension as an investment and/or as a marketing platform?