NEW YORK, NY – If you have an idea that you believe would bring your existing business to the next level, but lack funds or you are in need of help to make it happen, you might want to take a close look at a competition called Pitchfest Global, an event involving both NamesCon and NameSummit.
Applications for Pitchfest will be accepted through May 15, 2018.
Entrepreneurs selected to compete will pitch their 'golden idea' on August 6th and 7th of 2018 at NameSummit in New York.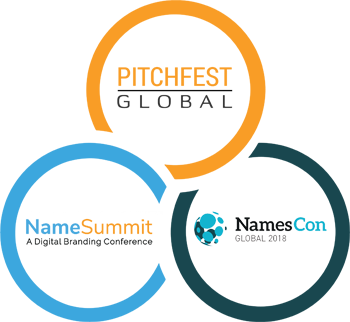 Winners will be provided assistance, mentoring and potentially funding, then report back on the results, six months later, at NamesCon in Las Vegas, January 27-30 2019.
Pitchfest Global participants will have the opportunity to pitch their business ideas in front of a panel of high-level industry executives and entrepreneurs, as well as an audience of buyers, investors, and many other influential digital industry leaders."
This could be an opportunity to get the help you need or, with an audience of buyers, potentially even sell your business with its new idea and watch it materialize while you rest easy on the sidelines; whatever better floats your boat. Either way, the time to make a decision on whether or not you want to take advantage of Pitchfest is available to you for a limited time.
According to DNJournal, Jodi Chamberlain of 32 Events will return to help organize [and ensure the events success] with both Steven Kaziyev and Jason Schaeffer.