WEST PALM BEACH – Originally registered in 1998, the domain name "Easter.com" redirects visitors to the Hallmark.com website where conveniently Easter cards and gifts are highlighted. This is a good use of a premium domain name, outside of development of course. Hallmark has owned this domain name since at least 2010 when it was highlighted by Domain Name Wire.
Out of curiosity, I decided to visit it this morning to see what's there.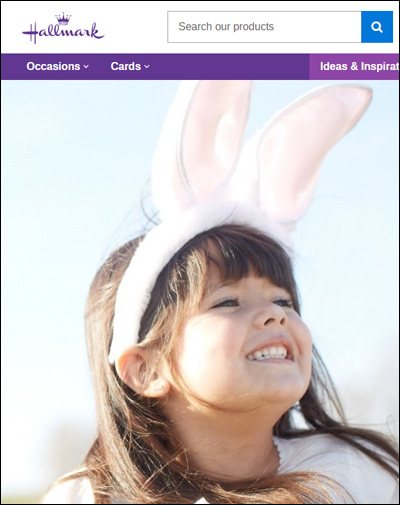 A good question to ask, if even they measure it, is how much 'qualified' traffic does the redirected domain name receive? In other words, does that traffic result in an increase of sales volume or is it just a branding and defensive grab? Do people type in Easter.com because they want to purchase products for Easter, or do they type it in out of curiosity?
Easter.com is not the only premium domain name the company owns; they also hold the domain name Greetings.com, another slam-dunk for their niche. This domain name redirects to their homepage.
Wouldn't it be fantastic to be a virtual fly on their Google Analytical wall where conversions by source could be measured?
In comparison, back in 2017 Wal-Mart Stores, Inc. acquired the category killer domain name Shoes.com for $9,000,000.00 (which included other assets) and has developed it into a new and improved massive online store for shoes.
I'd bet the development of Easter.com and Greetings.com would act as a more profitable use of these premium domain names, if even just developed into fairly simple shopping sites for their most popular products.