PALM BEACH, FL – Presidential hopeful Joe Biden created a new outreach ad-campaign targeting specifically Latino voters called "Todos con Biden" (Everyone with Biden) and it appears his campaign team is just about as smart as he is; they forgot it should include an Internet presence. This opened the opportunity for the Trump Campaign, which they immediately did, to register not just the domain name, but to scoop-up corresponding social media pages with it.
Cybersquatting, according to the United States federal law known as the Anticybersquatting Consumer Protection Act, is registering, trafficking in, or using an Internet domain name with bad faith intent to profit from the goodwill of a trademark belonging to someone else.
Now, visiting the website for this "Todos con Biden" media push will work against them as it displays an image which suggests Joe forgot about Latino's "OOPS, JOE SE OLVIDÓ DE LOS LATINOS" (OOPS, JOE FORGOT ABOUT LATINOS) with Twitter and Facebook pages that's aren't any better.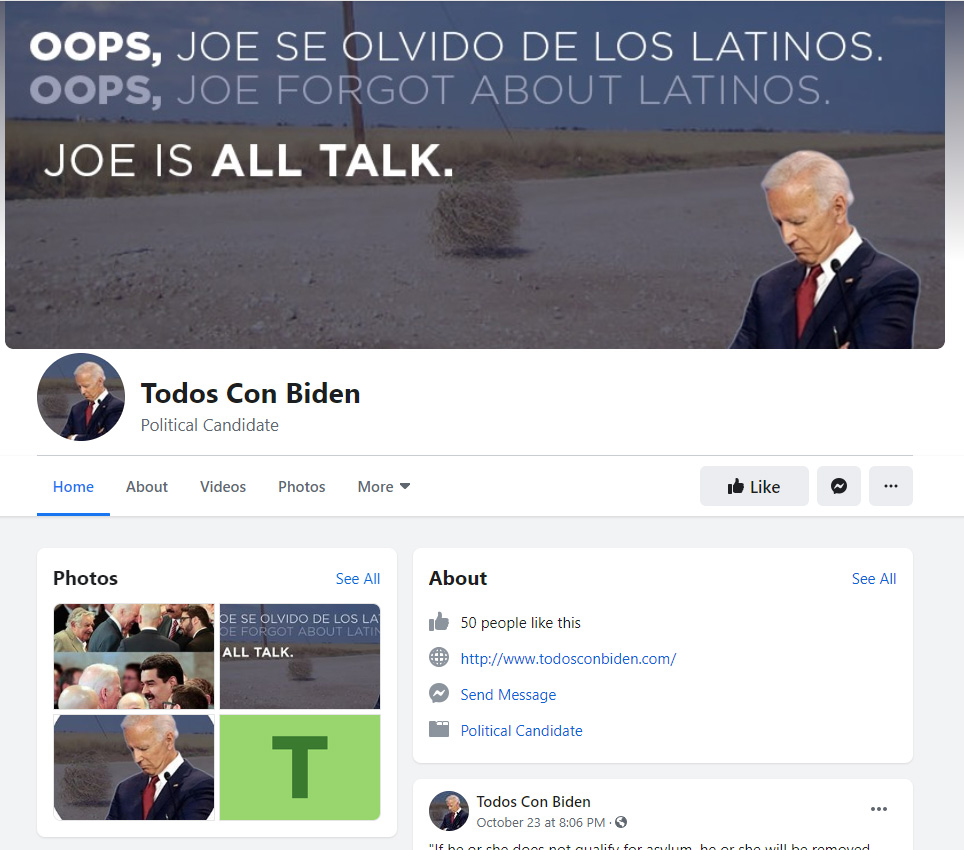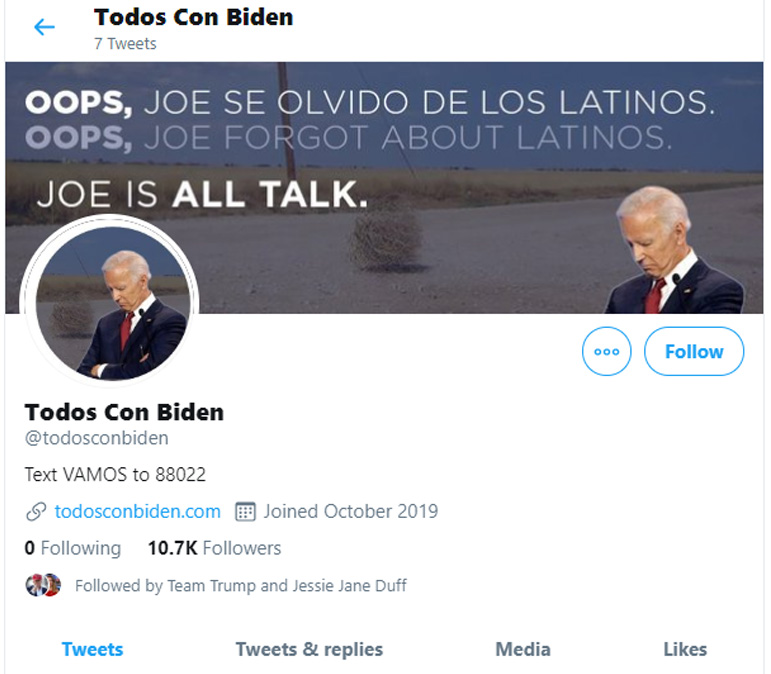 Being president not only requires some smarts of your own, but you really should surround yourself with a campaign team who can out-think your opponent and keep your strategies two steps ahead. It seems "Sleepy Joe" is not the only one sleeping on the job.
According to CNBC.com, Biden entered the 4th quarter with significantly less money than expected with big donors – just in time for Halloween – getting spooked. A Quinnipiac poll placed him rating as the worst performing candidate on stage at the last Democratic debate (at Otterbein University in Westerville, Ohio) and he recently flopped to fourth place in Iowa, according to a Civiqs survey released.
Joe Biden Still Not Sure About Domain Names, What They Are, How They Work