NEW YORK, NY – According to industry news website DNJournal.com, the registry behind .org domain names, Public Interest Registry, or otherwise known as PIR, has got itself a new CEO. Although personally I had never come across the name before, DNJournal describes incoming Chief Executive Officer Jon Nevett as a well-known and widely respected domain industry veteran – and this domain enthusiast has no reason to doubt it, especially since Nevett is one of the founders of Donuts Inc., the largest holder of new gTLD domains.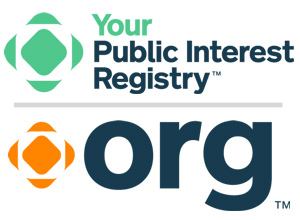 Personally I like .org domain names very much and believe they are worth, in most cases, more than their .net counterpart as .org has an additional level of "trust" associated with it.
As a case-in-point, recently in conversation on healthcare I told someone I owned, AsbestosDisease.org (as it was the cause of one my family members passing), and the person I was telling seemed sort of perplexed that I was, in their words, "aloud" to own the domain name, assuming it was only available to non-profits.
So this is why I associate a unique level of trust with .org domain names that is not typically seen with any other extension, even .com, when it comes to organizations. That definitely wouldn't have happened with any other domain name which is open for public registration.
The average consumer knows very little about domain names, however, they do seem to be aware that .org stands for "organization" and most of the time they encounter them they are being used for that purpose.
Additionally, the average consumer is also familiar with ".gov" being used by government agencies, and likely associate it with a level of comparability. Again, consumers have had very little to go on when it comes to domain names and they have had very little education on the subject, which is exactly the reason the new gTLDs are facing such challenges.
While speaking with DNJournal publisher Ron Jackson at NamesCon, Nevett, being able to release few details on the effort, did hint to a "rebranding plan" for .org which he said is in very preliminary planning stages. In my opinion it will be very interesting to see how this news plays out at PIR and it's pretty exciting even from the outside looking in and you can hear it in his passion:
"Just like you, I've admired .org and Public Interest Registry since I started in the industry. When this job came open, to me, it was my dream job."

– Chief Executive Officer, Jon Nevett
That's the statement of someone who I'd be willing to bet is going to do great things over there and I will indeed be examining my remaining .org domain names, at minimum, a tiny bit differently for the next little while. I hope to see this new .org buzz-building campaign roll out soon and wish them luck.