NEW YORK, NY – Two things happened on November 1, 2018, when the National Telecommunications and Information Administration (NTIA) announced it would renew its Cooperative Agreement with Verisign while removing price caps on fees it charges registries:
Verisign's stock (VRSN) shot up $25 per share in a single day (then levelling off at still a healthy gain),
Verisign came out blasting domain industry participants, calling them "Domain Scalpers" near suggesting that any practice of selling a domain for more money than one purchased it for, should be criminal as these spectators do so while "hiding in plain sight" (despite Verisign doing this themselves for years).  To me, it seemed like a calculated threat from an industry Goliath.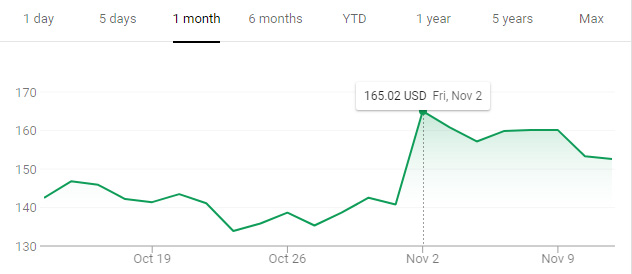 However, yesterday, November 13, 2018, the Internet Commerce Association (ICA) hit back with a piece published on Circle ID, a popular community driven membership news website where CTOs, CEOs, Presidents, Consultants, Engineers, Academics, Attorneys and others share and publish their opinion, often which include legal and policy discussions related to the Internet industry.
This particular response was made by ICA's general council Zak Muscovitch who thoroughly contradicted the opinions posed by Verisign in their "hit-piece blog post" aimed at shifting the discussion from what Verisign might be doing to increase revenue, to not only who might be to blame for increased costs to consumers – but what Verisign might push for if prevented from raising these registry prices.
The whole blog post fiasco created a frenzy of angry domain investors yet was a very interesting and creative spin on the topic much like something you might see from a dirty political trickster.
In my opinion, Muscovitch's detailed position lends enormous credibility to the argument on exactly why prices should not be raised while at the same time reminding the reader of what exactly ICA does and why the Domain industry requires such a voice through what appears, at least to this writer, to be a set of extremely compelling facts.
In the article, the ICA focused on 4 key points
Verisign is a provider of registry services; it does not own the .com name space.
Unlike Verisign's fees, the prices set by registrars and domain name investors are held in check by competition.
Verisign is already well-paid for its services, as evidenced by its substantial profits.
ICANN need not approve fee hikes; on the contrary, ICANN ought to assert its right to set reasonable fee levels for its hired registry manager.
If you had maintained an opinion or any position on the idea of .com prices potentially being raised, which can still be prevented by ICANN,  I suggest you not miss this article by ICA, as it has the ability to change the mind of even the most bias of opinions, and likely some holders of VRSN.
Circle ID: "Verisign's Attempt to Increase its Fees Still Unjustified Despite Diversionary Tactic" November 13, 2018 by ICA General Council Zak Muscovitch