NEW YORK, NY – There has been a great deal of chatter on the Internet about Google's Mobile First indexing endeavours since March 2018 when it was announced. I was just explaining this to a client yesterday who happens to not yet have a mobile friendly website. Rather than giving a long explanation of what it is and why it is important, I could probably have simply forwarded this message I received from Google this morning letting me know that one of my sites will be used in  "Mobile First" search results.
If you haven't yet seen one, this is what they look like: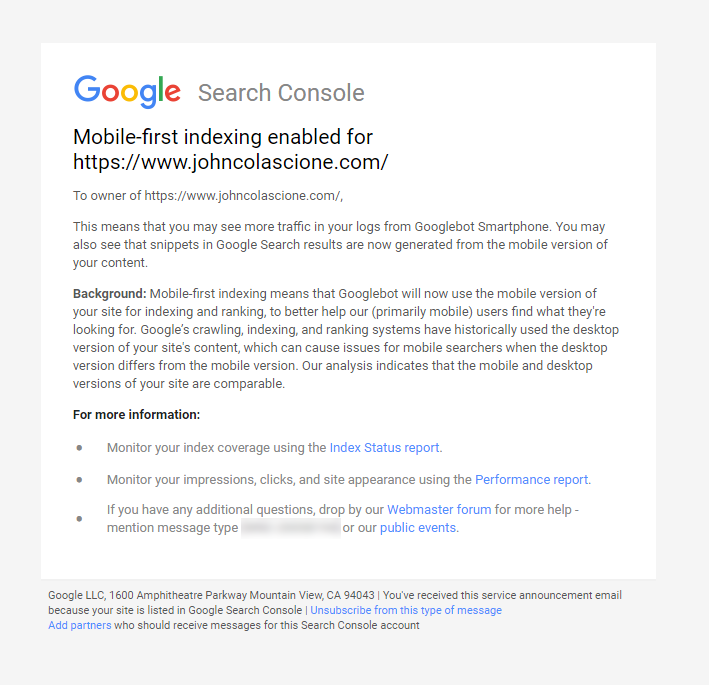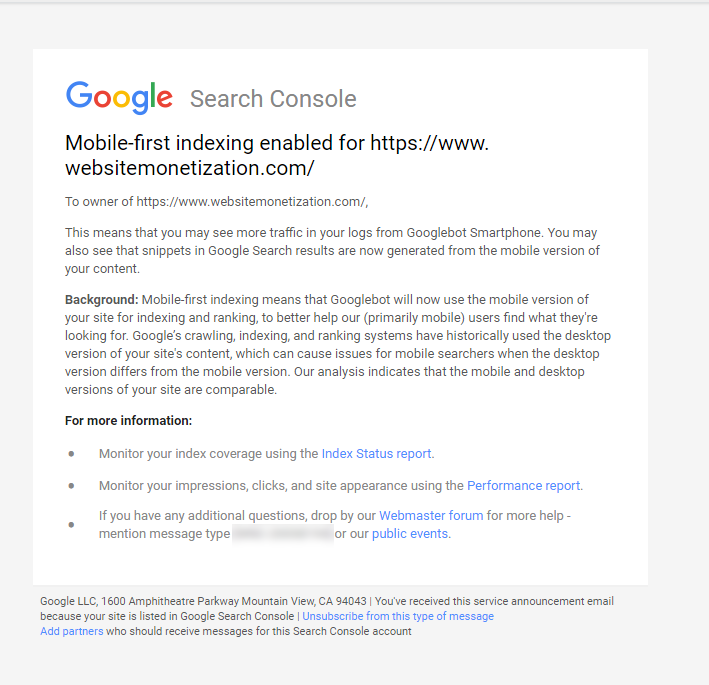 Mobile-first indexing means that Googlebot will now use the mobile version of your site for indexing and ranking, to better help our (primarily mobile) users find what they're looking for. Google's crawling, indexing, and ranking systems have historically used the desktop version of your site's content, which can cause issues for mobile searchers when the desktop version differs from the mobile version. Our analysis indicates that the mobile and desktop versions of your site are comparable.