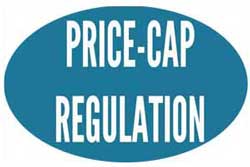 PALM BEACH – ICANN, The Internet Corporation for Assigned Names and Numbers, and PIR, Public Interest Registry, are considering the removal of current 'price caps' on legacy domain extensions such as ".org", ".biz", and ".info"; if you have an opinion on them doing so, you have limited time to make your comments and opinions heard as the window for public comment proceedings will close in seven days on April 29, 2019.
The current Registry Agreements expire soon and they will be automatically renewed upon their expiration. The new agreements "substantially similar" however, they contain "material differences" to "the price cap provisions" in the relevant sections of each agreement with respect to the 'price of registrations' and 'allowable increases' for registrations and renewals.
If you would like to make a comment, here are simple links to get there: ".org", ".biz", and ".info"
If price caps are removed on these legacy domain names, how long do you think it will take for price caps to be removed on .com domains? Have an opinion, post there, and them post below.