NEW YORK, NY – First of all, I am the last one that wants to create more rules and regulations for the Internet. As a publisher of both print and digital assets, I value greatly the right to free speech and the freedom of expression, but a problem is brewing out there and it is brewing right before us. It's a pretty serious problem and one that reveals itself as a combination of fake news and what I would consider publication with intent to deceive.
Let me explain…
We are in a time where every Tom, Dick and Harry is a very powerful publisher, with reach, similar to major media, depending on the message.
What has been the norm for as long as any publisher can remember is that an author who deceives their readers looses their audience, so there has been a level of integrity that has been maintained in the publishing business, and the industry, so to speak, has policed itself.
But we are now in a very different time, where the industry may require somewhat of a rewrite, reevaluation, or a reassessment, to include potential rules and regulations which limit and somewhat control the level of deceit that is obviously all around us and whether publishing false material, intentionally, is not permitted, unless done as satire, unintentionally, or clearly labeled as opinion or some other form of view-point.
For instance, this evening, I stumbled onto a photograph of President Obama in a Black Panther uniform and the picture was on Facebook. It was accompanied in classic meme form with a derogatory statement about how this picture proved that Obama should be regarded as a past member of the Black Panther group, a socialist organization. It also included clear instructions to share the picture and help it go viral.
The problem is that the picture is a total fake, yet it has the very true 'power' to 'deceive' – influence hundreds, maybe thousands of "real" people's minds and this is something that should be taken seriously. It's actually called Brainwashing (also known as mind control, coercive persuasion, thought control and re-education).
Fake image: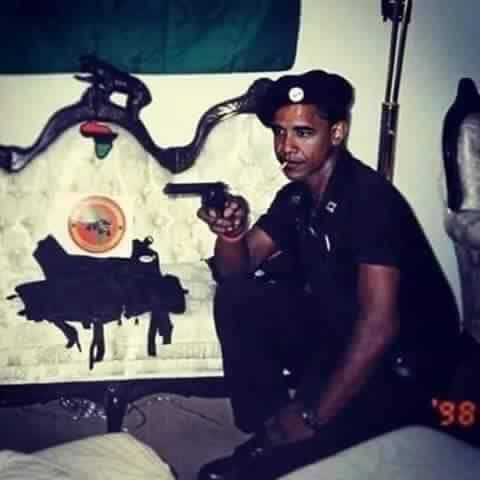 Fake image being shared and spread utilizing the Internet.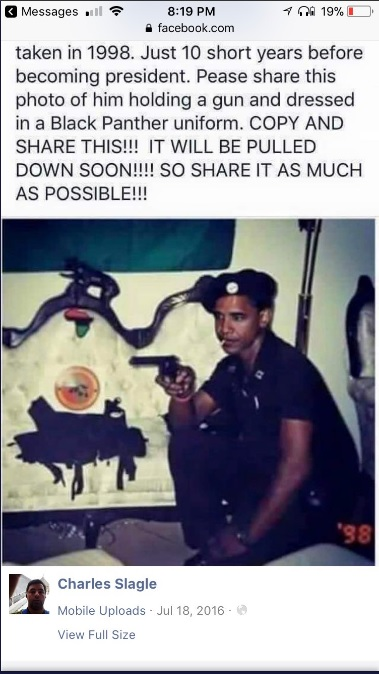 What happens when you briefly scroll past that image and don't know any better? It marinates in the mind.
It's not realistic to expect the Internet to remain an unregulated Wild Wild West universe all its own where truth and lies coexist.
There will and must be some form of checks and balances put into place, especially when looking at this example; you have a situation that publication and the ability to republish by sharing can and does influence the masses and it is done with the push of a button, bearing no repercussion whatsoever. Not only that but the material continues to circulate for years to come. Who has the right to pull it down?
Real (actual) image: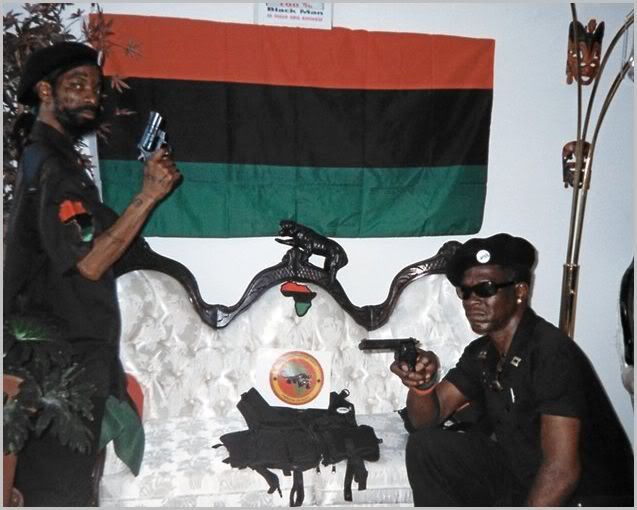 Now I am no Obama fan, but a fan of truth and reason I am, and this was a great example to raise this very important point. I am also a person with great knowledge of how the Internet works and how it has benefited our lives and our world and how I do not want that to change. To me, there is no question, that the Internet has opened the floodgates to fair competition and the power of information – but what can be done to control, limit, and/or reduce malicious intent of ordinary citizen publishers who don't know any better, or whom have no fear of blow-back?
Publication of false and misleading information is harmful to the general public and society as a whole, and those who knowingly publish false information, especially those specifically for the viral effect it generally has need to be rained in.
Somethings got to give.
It is unlikely that this free-flow of misinformation will continue for much longer. Does Facebook suddenly become burdened with the cost and massive undertaking to now fact-check and police every single meme that is posted? Twitter the same responsibility? You must remember that once something, true or false, goes viral and is shared on these social sites, its impact is near un-measurable.
Another live example:
New Yorker Published Bogus "Evidence" of Alleged Trump Affair with Ex-Playboy Model https://t.co/440Ky8LLjn pic.twitter.com/1y27mMSlbI

— Chuck Woolery (@chuckwoolery) February 24, 2018
Websites such as Facebook and Twitter are protected by laws in the United States [The Digital Millennium Copyright Act (DMCA)] which basically maintains that material posted by others is not their liability as the website itself is not the actual publisher of the information and is only the Internet service provider, or ISP, for which the information is made available, which is good, and trust me, I'm all for that. As a site owner, this protects me and all companies which cannot possibly be expected to police every blurb of content posted, but how does a real solution to false information publication materialize so that the syndication and regurgitation of baletently false information gets reeled in?
That is the question. And it is a very serious question that requires an equally serious answer. An answer that I do not yet have, in an atmosphere I'd prefer to remain very much – unregulated.