NEW YORK, NY – This year I purchased just one Internet domain name at NamesCon, and although a little long in length, I feel it's a good match and good domain name that reflects exactly what my business does, so this name I acquired as an "end user". I also purchased it at a very good price – Just $800 measly dollars; for that little I couldn't see not grabbing it.
The domain name is InternetMarketingServices.com, which reflects exactly what my newer spin-off business provides and exactly what I have been providing for the last near twenty years through SEARCHEN®. The phrase has exact match search results on Google of 7,440,000 related pages and
7,000,000,000 broad match results. As far as cost per click it is seeing exact match clicks at $17.18 each.
It seems to be a good time to buy domains right now. If next year is any cheaper than this year, I won't know what to think.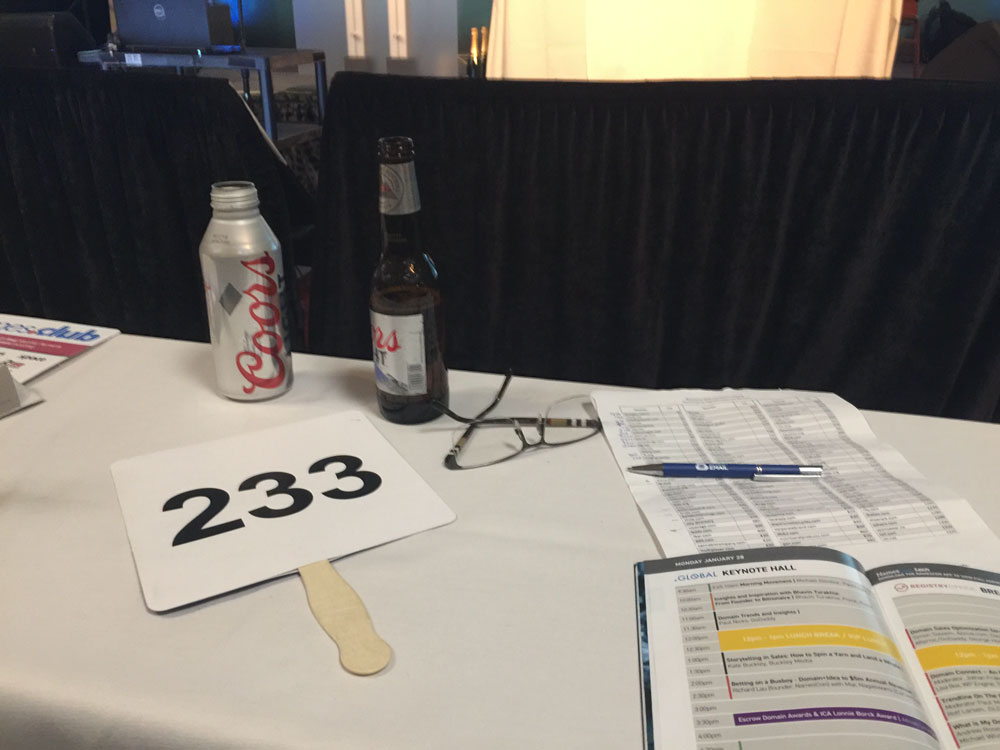 There is also another domain name that I purchased recently (well below market and not at NamesCon) that will place me right smack back into the middle of the exciting GEO Domain space and I will announce this acquisition soon although I may not release its acquisition price as I am doing with this one above, since not only do I wish to keep it private for later resale value, I feel it could sort of be a disservice to the industry; it's a big U.S. place with close to a million people and it was pretty darn cheap. My intent will be to develop it and get it generating revenue as quickly as possible.
I do truly love the domain name business, I must admit. I don't even know if it can be considered work anymore; it seems much more like play.