NEW YORK, NY – According to a financial statement uncovered by Domain investor, George Kirikos, the Cars.com web site address was recently valued at a staggering $872,320,000. If you were ever going to try and mimic a successful online business model, this could be a fantastic place to start (The entire business itself was valued at $2.5 Billion Dollars).
Think about it like this, if you could make a business that was valued at, or worth, even just a tiny, tiny, percentage of this staggering domain valuation, you could be looking at a very successful venture, potentially, with your eyes closed.
Let's take a look at this 872 million dollar website address. Holy Smokes!  Yes, 872 million dollar website address.
Here it is below; it's called Cars.com, its being used for a website search service that helps people, primarily, find cars for sale; both new and used. In addition to search services, users can read reviews on vehicles, get price quotes on selling their old car, get financing information and gather enough details to solve the majority of their vehicle shopping needs. That seems simple enough. Great idea; simple name.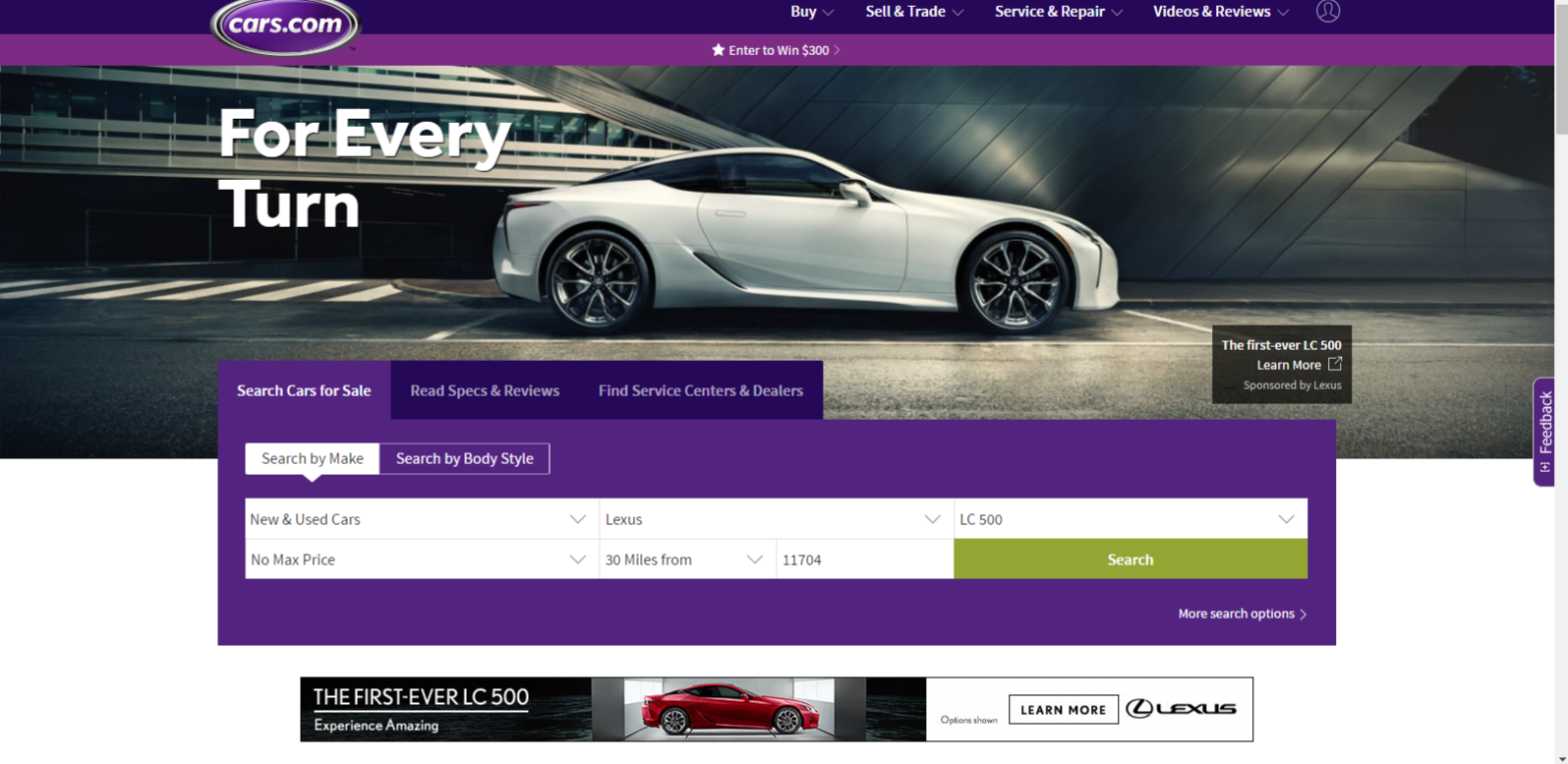 So lets look at another service, similar in purpose, with a different website and a different name. You can do a lot less on this site, but the primary reason you would use the site would be to find cars for sale and that seems to work fine. The site has 285,000 vehicles for sale on it and you could get information on selling your old vehicle, buying new, or trading in, but that is about it. The other information features can always be added later such as make and model reviews and ratings and such.
How do you go about making this website valuation come-in at a very small fraction of the Cars.com site and business? Where do we begin? Let's say the service settled for an alternative dot since most the great names are gone. The service is called FindCarsforSale.com; Why Search When You Can Find?
Let's put a snap-shot of the website service below.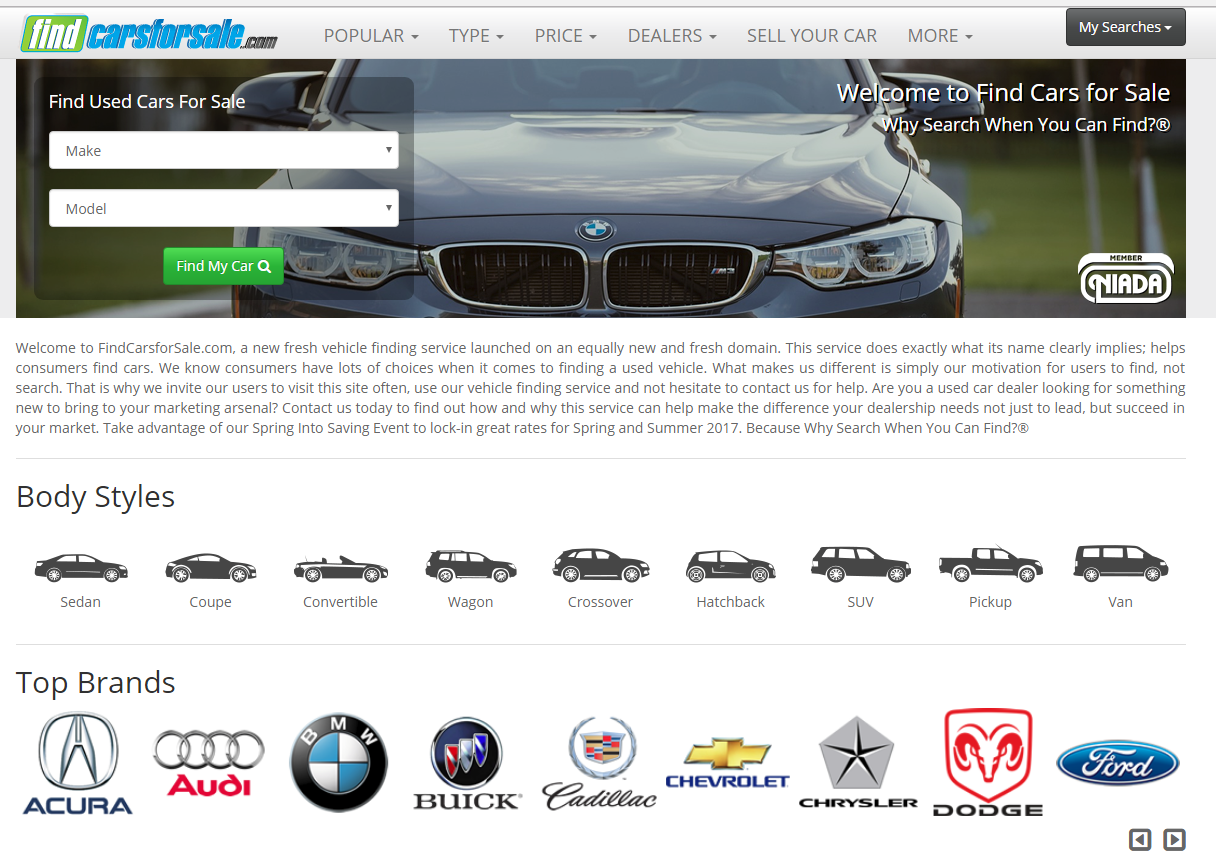 What does this website need to do in order to be valued at a minimum of 1% of its competitor?
If Find.cars could come in with a valuation of just 1% of this competing service, it could potentially be valued at 8.7 million dollars. That is pretty fantastic odds of success if you asked me. You could either beat the service entirely or you could compete with just 1% of the marketplace.
Usually when you create a new business you would have to be better then the competition; but imagine if you could create a business gaining fantastic returns with a goal only to compete in at least 1% of circumstances; or capture at least 1% of the marketplace. That would be so much easier.
What do you think about this?
Does the new cars dot address make the project a more likely success?
Does the new cars dot address make the project a more likely failure?
Does the new cars dot address not even play a role at all. 
And what happens if you just added-on a spectacular dot?