PALM BEACH, FL – A defamation case against a conservative news publisher will move forward after several appeals from the defendant, NationalReview.com, have been rejected by both the U.S. Supreme Court of Appeals as well as at least one local court, the District of Columbia Court of Appeals.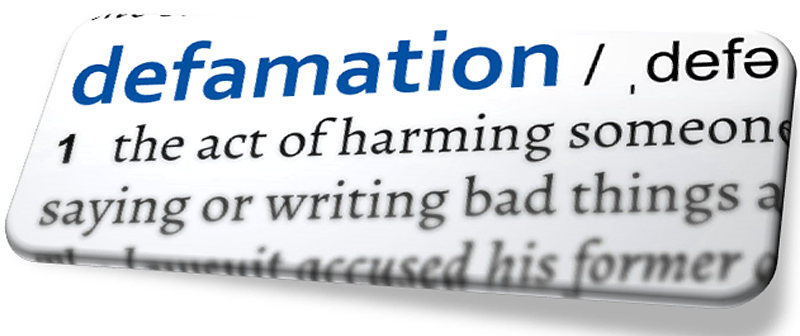 Attorney's for conservative news website the National Review sought for the case, brought by controversial climate scientist, Michael Mann, to be dismissed, citing several First Amendment protections made in the accompanying letter refusing to pull a story written in 2012.
After reading the letter, which was removed from the Internet yet still available via Archive.org, even the most experienced attorney might believe a case for dismissal was imminent and well laid-out by attorneys for the defendant, however, the case will still proceed, after almost eight years of dancing around appeals.
At issue is the plaintiff requesting a story comparing him to "Jerry Sandusky" a convicted child abuser, to be pulled from publication. The article accused Mann, the director of Pennsylvania State University's Earth System Science Center, of manipulating scientific data for a graph that showed spiking global temperature increases in the last century.
[Michael] Mann could be said to be the Jerry Sandusky of climate science, except for instead of molesting children, he has molested and tortured data,"

Football and Hockey, By MARK STEYN, July 15, 2012 10:22 PM
The "highly rhetorical comparison" to the Penn State coverup of the Sandusky scandal was accompanied by other "hyperbole" in the article as referred to in the letter initially sent back to the Plaintiff.
Dr. Mann is unquestionably a public figure who has placed himself squarely in the middle of the heated scientific debate over climate change. Furthermore, no reasonable individual reading the blog post would have concluded, as a factual matter, that Dr. Mann committed any of the deplorable acts for which Mr. Sandusky was convicted or anything remotely similar."

Bruce D. Brown, Baker & Hostetler LLP
The Supreme Court rejected the petition without comment yet apposing views felt the issue is critical to journalism itself.
The petition in this case presents questions that go to the very heart of the constitutional guarantee of freedom of speech and freedom of the press: the protection afforded to journalists and others who use harsh language in criticizing opposing advocacy on one of the most important public issues of the day. If the Court is serious about protecting freedom of expression, we should grant review,"

Samuel Alito, Associate Justice of the Supreme Court of the United States

NATIONAL REVIEW, INC., Petitioner, v. MICHAEL E. MANN, Respondent. https://www.supremecourt.gov/DocketPDF/18/18-1451/104464/20190628130048869_Consolidated%20brief%20in%20opposition.pdf