PALM BEACH, FL – Epik Inc., an ICANN-accredited domain name registrar and web hosting company with its headquarters in Washington, has created what appears to be another reason for domain enthusiasts to register and manage their domain name portfolio with them; a "domain name marketplace".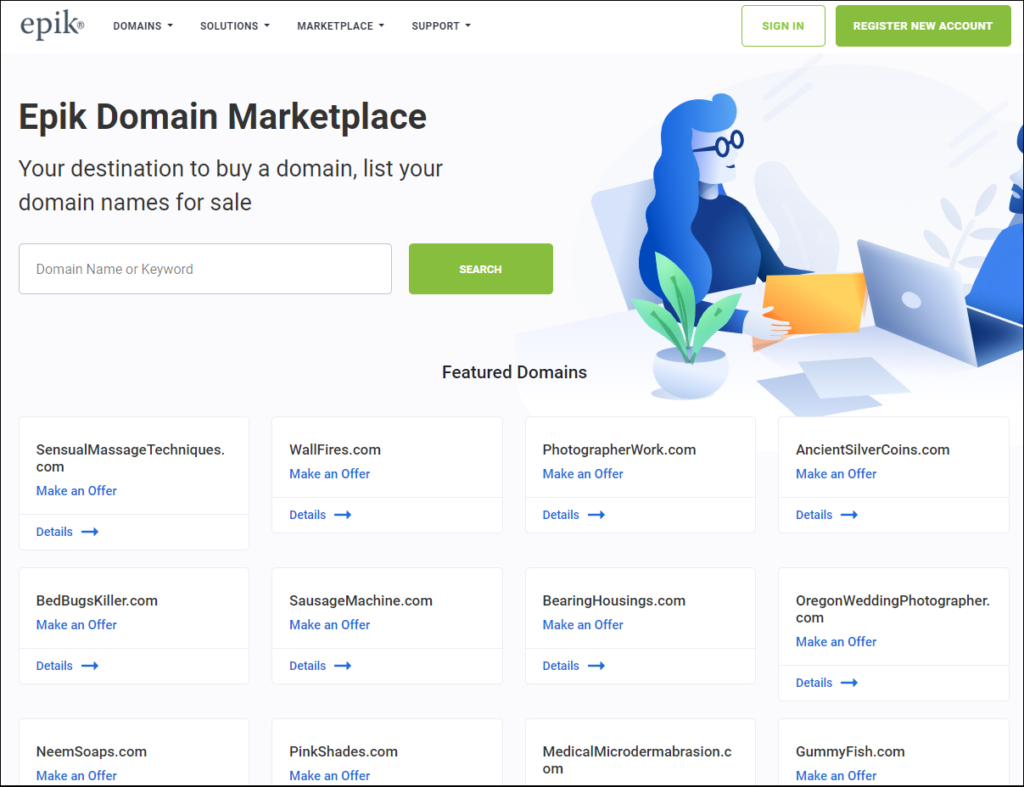 Currently, domain name investors and enthusiasts have plenty of places to buy and sell domains (too many really) such as large forums, SEDO, Flippa, NameJet, just to name a few. This will ad yet another venue to check out and sift through for buying and selling domain names.
Epik is known in domaining circles mostly, in my opinion, due to its Founder and CEO, Rob Monster, who participates and speaks at various domain conferences and is likely Epik's brightest star, not to mention, its most publicly vocal advocate.
The company also offers other services outside of just domains and hosting; it also offers VPNs, Escrow services and an Anonymous search engine. It is also the only place you can register your domain name "forever", with a unique feature the company refers to as "forever domains" which cost roughly $400.
Epik has been the center of controversy several times by seemingly siding more with its customers then complainants when it comes to certain types of content and material they host and/or provide services for; Monster is a staunch advocate for free speech and against censorship calling the platform "the Swiss bank of domains".
There always seems to be something unique happening at Epik.