PALM BEACH, FL – Three more domain names have vanished from the Internet due to a fake job scam; something frequently being used to steal money from unsuspecting victims.
According to Canadian Yahoo News, Edmonton police have seized three Internet domains as part of an investigation involving fake job ads posted on the employment site Indeed.com.
Police say the scam has cost victims over $240k.
Visitors of the Canadian sites (which were not disclosed) are now greeted with a friendly message from the Edmonton Police Cyber Crime Unit: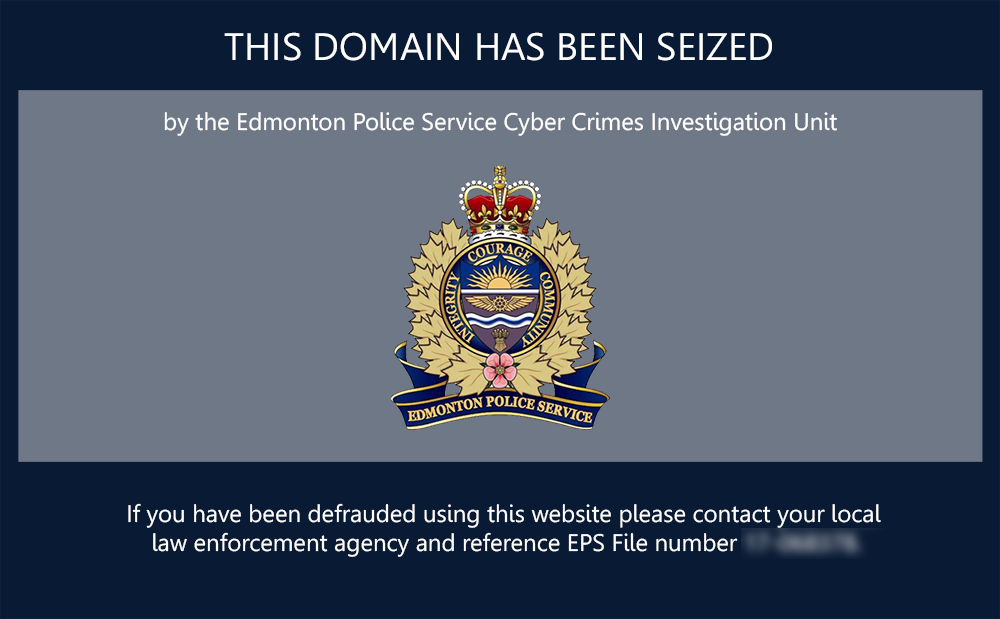 Although this scam was taking place on Internet site Indeed.com, fake job scams often arrive in my email box offering lucrative opportunities to work from home. In most cases, and when I have the time, I always request more info so I can see what they will do next.
I enjoy toying with these scammers.
Here is a email scam I received just last month.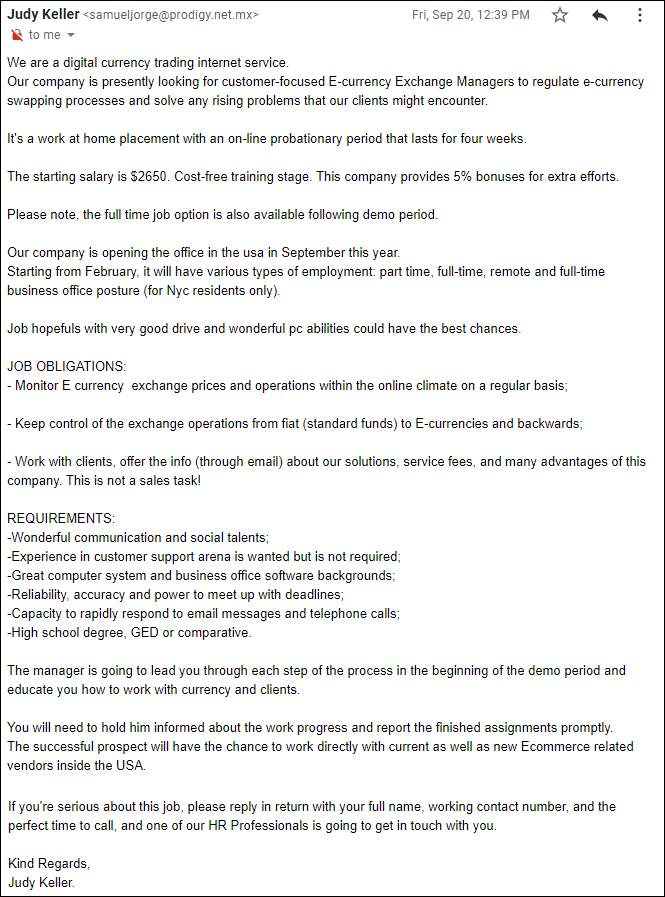 What I find very interesting is that the job is that it specifically mentions that the position is related to the exchange of money and that the job is for a "Customer-focused E-currency Exchange Manager", which sounds like it could be used so that the victim will be prepared, unsurprising or expect to be sending or receiving funds in some capacity as part of their employment tasks.