NEW YORK, NY – There are so many scams out there these days; they are literally everywhere. Sometimes I like to learn from them and I often will write about them so others can have a bit of a heads up to what's out there. This time, I was able to have the opportunity to mess-around with the scammer a little bit. I knew they were trying to scam me from the beginning, but I let it play out some, for the heck of it.
I figured, I might as well have some fun with the scammer right?"
The person found my daughters drum set for sale on Craigslist and they wanted to send me a check for it. As soon as I heard 'check' I knew instantly it was a scammer, so I agreed; "sure go ahead, send me the check".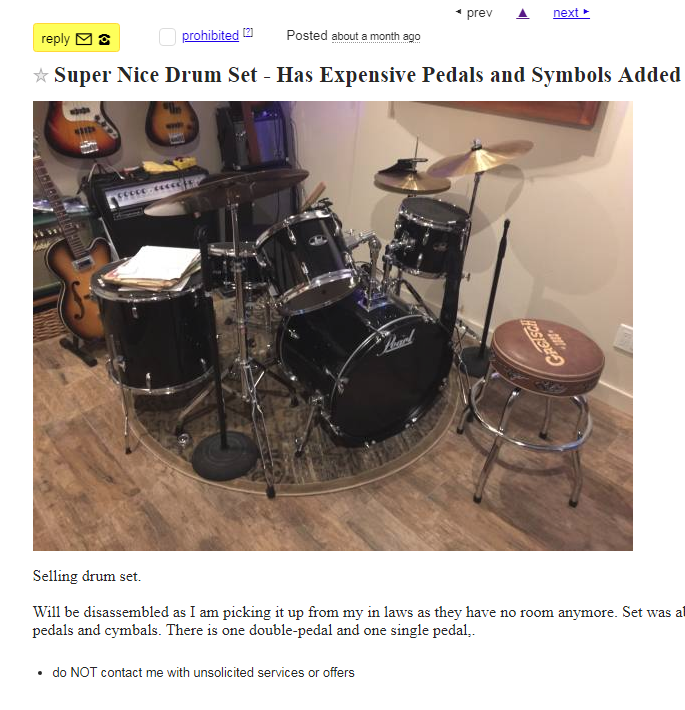 The text exchange when on for a week or two and it will make you laugh some. I could have been a little rougher on them, or played it out longer, but I did not really have time think about my responses long enough and and I was so busy that I ended it early. At the end of the day, I found it amazing that the bank the "Cashiers Check" was drawn from did not even care really and seemed like it was no big deal. I asked if they wanted me to send the fake check, and they said that it was OK, I could just destroy it.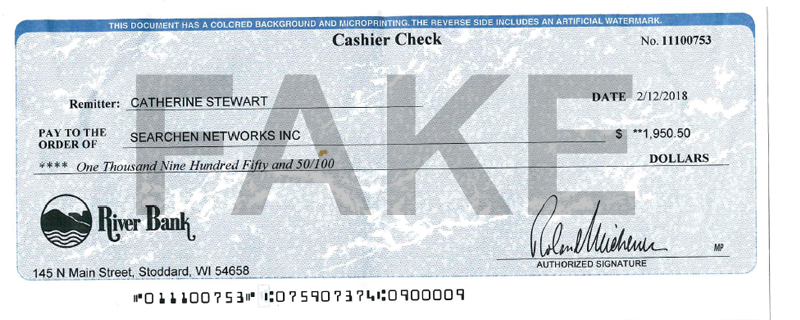 I had the scammer make the check out to my company name and send it to my post office box so I did not need to give out my name or address.
The moral of the story is that if anyone ever contacts you from an online classified site, especially Craigslist, and they do not want to meet locally and pick up their item in person, and they want to send a check or a money order or anything even remotely like that, get a delivery service involved, etc, pretty much 100% of the time it's a scam.
Here are some other scams you can check out: