Below are ten great online tools which will help you be successful online. They are invaluable tools for both marketing and research and can help save you lots of time as well help you make critical decisions with much more insight then without them. Although there are probably thousands of tools online, these are the ones I like to use most and can help you gain a competitive advantage over your competition.
A List of 10 Great (and mostly free) Tools to improve your Critical Thinking:
(1) See Into The Past:  http://www.archive.org – Internet Archive is a website tool which crawls the web and takes snapshots of websites over time. It allows users, for free, to go back in time and see how a website looked in the past, sometimes as far back as when a site was first created. For large websites it will take snapshots as much as a few times per month, and the smaller the site, as little as a couple of times per year.
(2) Research A Domain: http://www.domaintools.com – DomainTools is a domain name research tool which has both limited free services and very highly advanced paid services. DomainTools offers multiple ways to find out who owns a domain name, as well as all sorts of things including who has owned it over time, see dates domains have changed hands, and connect other domains owned by the same registrant, known as a reverse Whois search.  It's best features are through a monthly subscription.
(3) Purchase Your Advantage: https://expireddomains.net – Expired Domains lists expired or deleted domains that can be re-registered. Numerous domains expire each day for various reasons including failure to renew and pay the yearly registration fee in time. Domains that can easily be registered and re-used can be tremendously valuable if used the right way. This tool, which is free, let's you search and find domain names which have recently expired and become available for re-registration.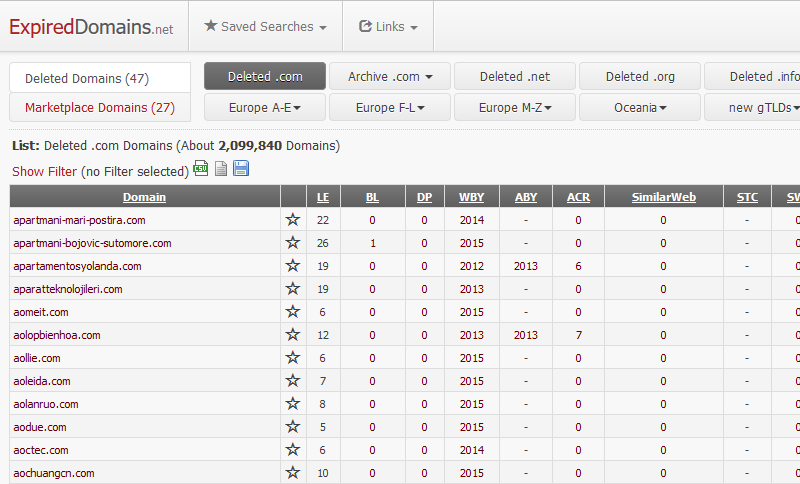 (4) Inspect Your Architecture: https://website.grader.com – Website Grader is a website evaluation tools which will allow users, for free, to check any website URL and return a report within about 5 seconds on how good the website is constructed and assign a score. It mainly measures a sites A) performance, B) mobile friendliness, C) SEO and D) security. After it assigns a rating it gives simple and clear instructions on what to fix to improve your score. Great site which helps you ensure your fundamentals are in good standing.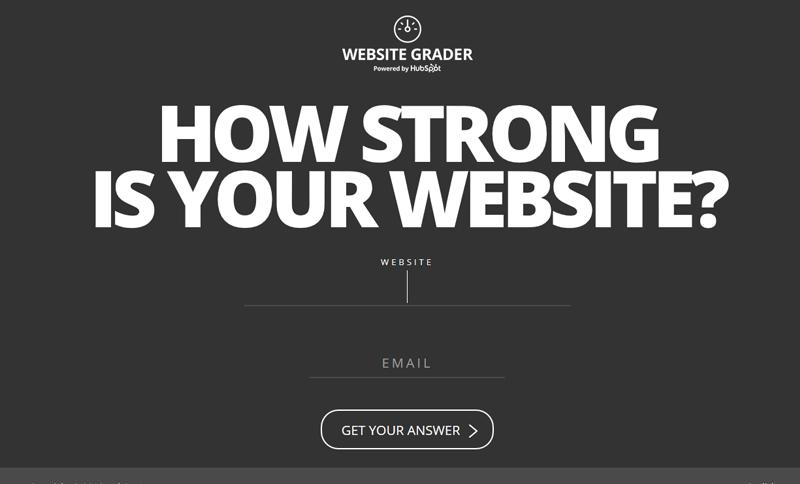 (4) Check Website Value: https://www.webdex.com – WebDex is a website valuation tool which predicts a websites value based on analytical and statistical information. WebDex makes appraisals based on traffic stats, search engines indexed pages, safety information, social media signals, server information and domain info. It also serves as a simple and free whois lookup tool.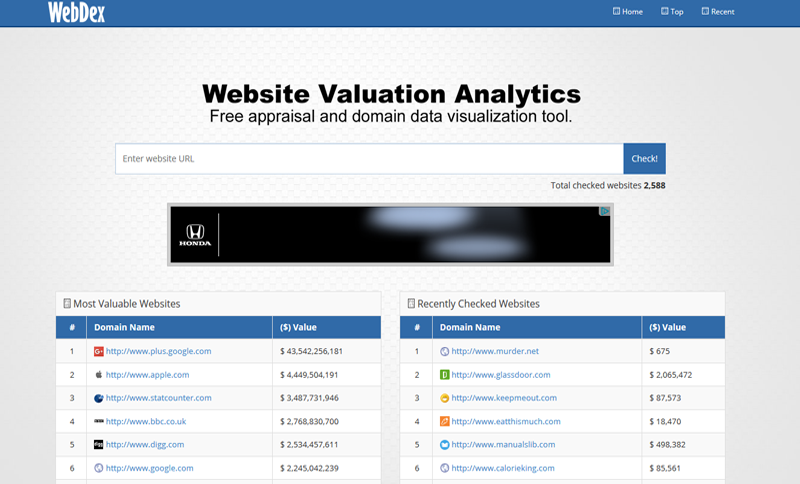 (6) Research Backlinks / Measure Trust Factors: https://majestic.com – Majestic helps you examine how websites link to each other including highly advanced back-link reporting tools which allow you to examine a specific sites back-links, how they have either lost or gained back-links over time and review anchor text used for those links. Majestic is a great tool for evaluating both the authority and trust rank assigned to links which influence search engine rankings. Includes a no-follow reporting mechanism.  It's best features are through a monthly subscription.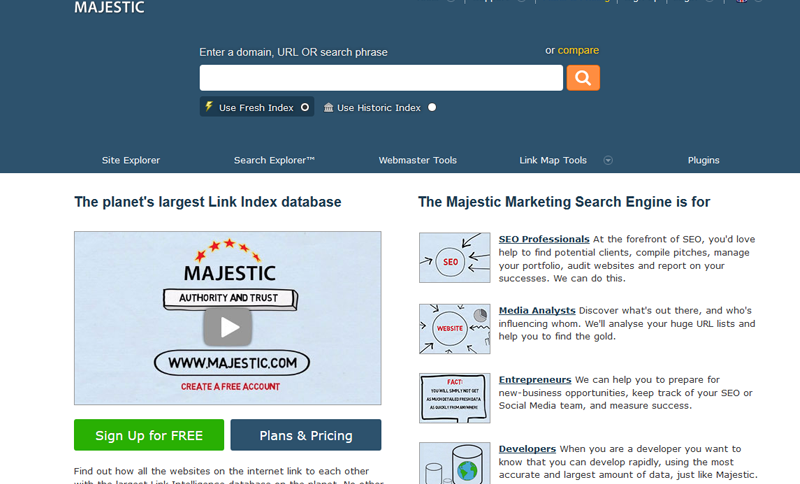 (7) See What's Trending: https://www.google.com/trends/ – Google Trends lets you examine how often particular words and phrases are being searched for on Google. Google Trends is a valuable tool which can show you if particular terms are either getting more or less popular over time. This could be very helpful for those wondering about the value of exact match domains or if particular topics are trending upward or downward.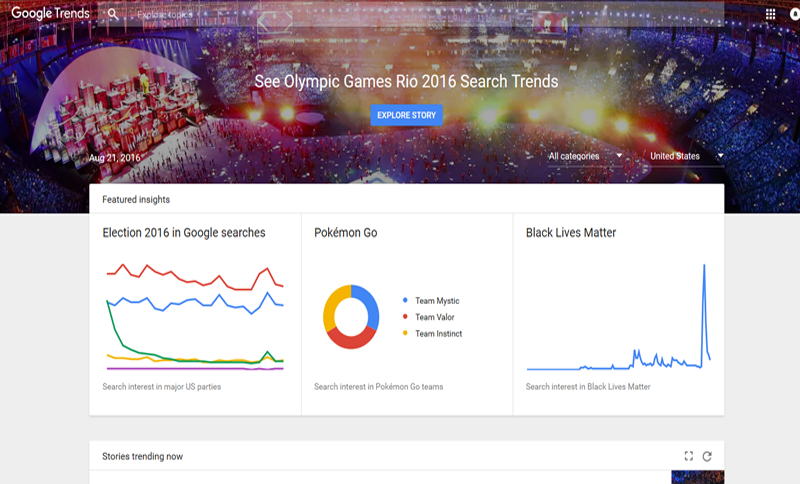 (8) Create Great Headlines: http://www.aminstitute.com/headline/ – The Advanced Marketing Institute's Headline Analyzer is a great tool for writers, journalists and editors. This free tool will analyze your headline to determine the Emotional Marketing Value (EMV) score. It is based on research which dates back to the late 1960s and early 1970s when a doctor was a U.S. government research scholar. Communication is the key of effective marketing and the key to communication is being able to reach the client at an emotional level.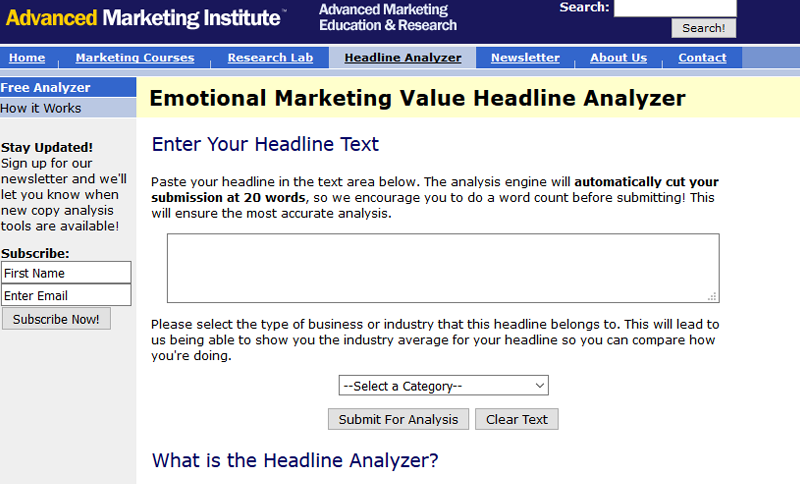 (9) General Traffic Measurements: http://www.alexa.com – Alexa is a website traffic measurement tool which measures how popular a website is. It works from data in collects from users who use the Alexa toolbar, so it is far from accurate. It takes the data it receives and tries to predict a best guess. It's a good measurement for finding out, in general, how busy a site is; the lower the rank, the higher the traffic the site receives.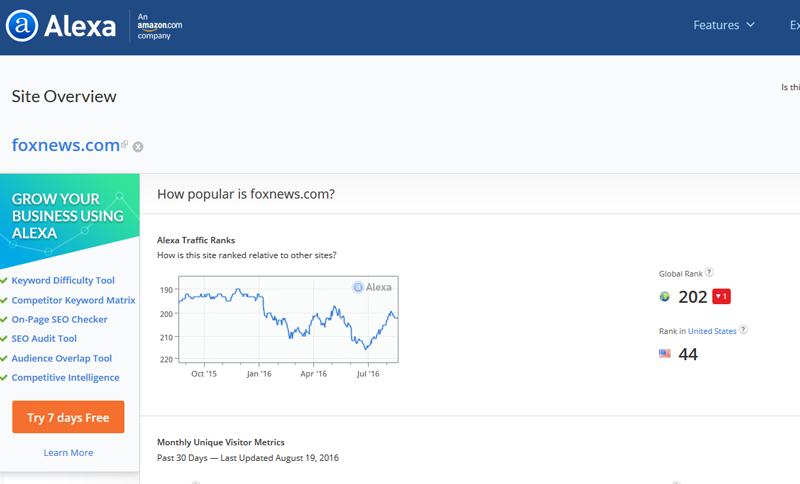 (10) Research Competitor Paid Search Campaigns: http://www.spyfu.com – SpyFu helps you find out what other pay-per-click advertisers are doing with their paid search campaigns with Google Adwords, how they are performing and what it is costing. It also shows users what keywords websites are showing up for within search results. SpyFu is a valuable tool for those interested in looking at their competitions search rankings, especially those running competing paid search campaigns. It's best features are through a monthly subscription.
(11) Find New and Up-and-Coming Competitors: https://domainpunch.com/tlds/daily.php – DomainPunch.com helps you research domains and TLDs. Allows you to see how many domain names were added to zone yesterday. This will allow you to see what domain names have been registered and can help you identify new players who could turn into your newest competitors, before they are developed.