NEW YORK, NY – A project I have put considerable work and time into over the years has made yet another top list thanks to https://smallbiztrends.com. Small Business Trends offers small business news, tips and advice exploring trends driving small business. The listing includes Yellow Pages Goes Green ® under "Yellow Pages Type Directories" and is online here with its reference pasted below.
The article is titled "The Hidden Mystery Behind Business Guides: A Comprehensive Overview" and was published on Sep 28, 2017 by Gail Gardner.
Yellow Pages Type Directories
Yellow Pages Goes Green (or Yellow Pages Directory Inc.) provides an environmentally friendly search engine business directory. Yellow Pages Goes Green supports the green movement, promotes, awareness and helps customers opt-out of printed yellow page directories while offering their online business directory as an alternative. Users can rate and review businesses on the site without having to make an account.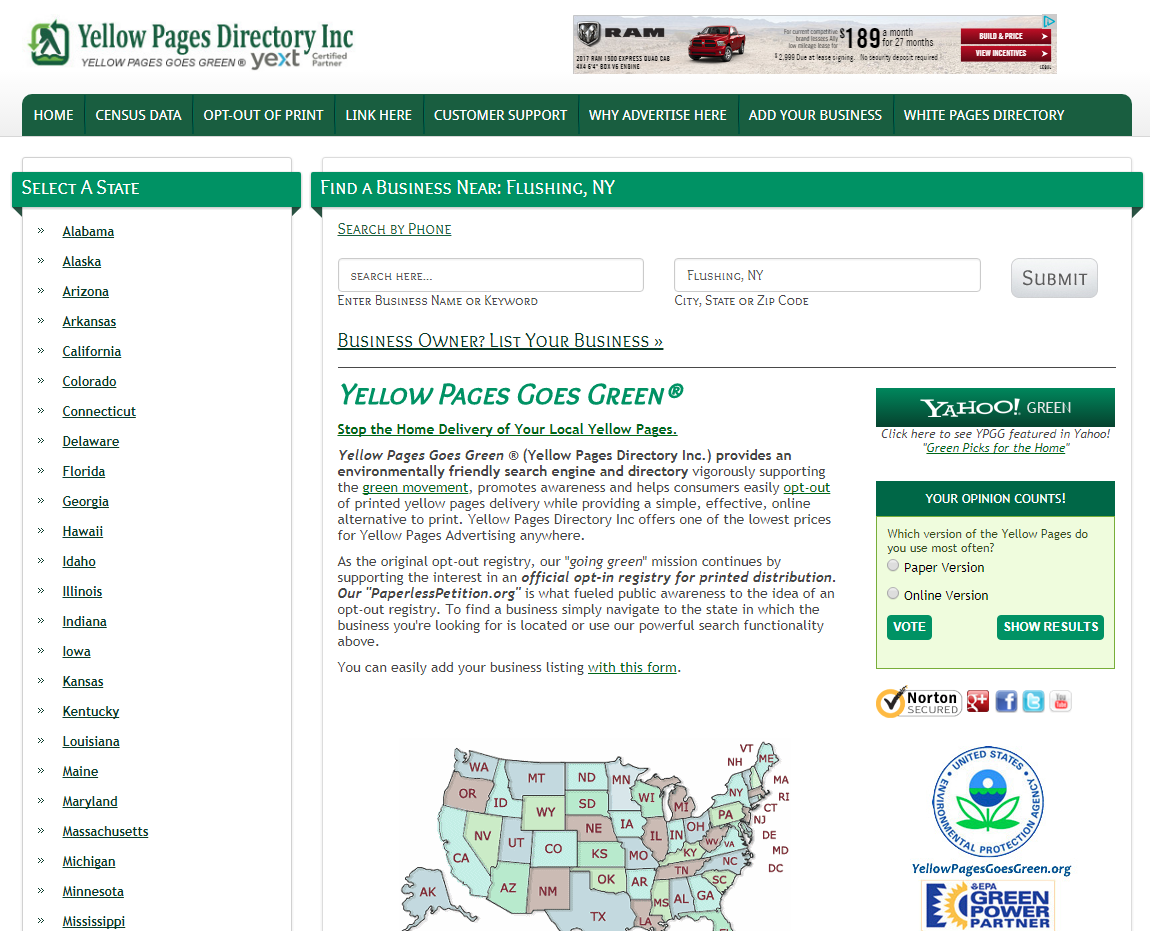 YELLOW PAGES GOES GREEN ® is a registered trademark in the United States.