NEW YORK, NY – One of the world's leading global hotel groups disclosed that a guest reservation database, which covers a number of major hotel brands, suffered a large data breach. An internal investigation showed that unauthorized access had been occuring since 2014.
The intrusion went unnoticed for four years by Starwood, which was acquired by Marriott in 2016 for $13.6 billion. It was uncovered in early September, when a security tool alerted Marriott officials to an unauthorized attempt to access Starwood's guest reservation database. The alert prompted Marriott to work with outside security experts, who discovered that the hackers had grabbed a foothold in Starwood's systems starting in 2014.
The company has confirmed that the personal information of up to 500 million guests who made a reservation on or before September 10, 2018 was exposed.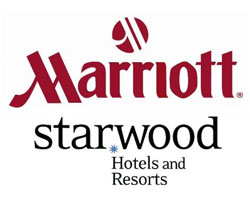 For 327 million of the guests, beyond name, address, and phone number, the exposed information includes some combination of:
Email address
Passport number
Gender and birth date
Loyalty program account information
Reservation date with arrival and departure information
Additionally, for some of these 327 million guests, encrypted payment card numbers and expiration dates were taken. It has not been determined if the ability to decrypt that information was accessed as well.
Marriott has not finished identifying duplicate information in the database, but believes it contains information on up to approximately 500 million guests who made a reservation at a Starwood property. For approximately 327 million of these guests, the information includes some combination of name, mailing address, phone number, email address, passport number, Starwood Preferred Guest ("SPG") account information, date of birth, gender, arrival and departure information, reservation date, and communication preferences. For some, the information also includes payment card numbers and payment card expiration dates, but the payment card numbers were encrypted using Advanced Encryption Standard encryption (AES-128). There are two components needed to decrypt the payment card numbers, and at this point, Marriott has not been able to rule out the possibility that both were taken. For the remaining guests, the information was limited to name and sometimes other data such as mailing address, email address, or other information. Marriott reported this incident to law enforcement and continues to support their investigation. We have already begun notifying regulatory authorities.
This is the second time Starwood's systems have been compromised to steal customer information; back in 2015 the hotel chain suffered from malware designed to steal cardholder names, credit card numbers, security codes and expiration dates which were stolen from 54 locations. Marriott acquired Starwood Hotels and Resorts Worldwide in 2016 for $13.6 billion.