PALM BEACH, FL – It looks like CVS Pharmacy, Inc. isn't too thrilled with the recent registration of the nGTLD domain name "CVS.inc" which looks to have been registered in May, 2019. The pharmacy company has filed a WIPO dispute (WIPO D2019-2615) which will likely result in a TRANSFER as the majority of their complaints follow that trend.

The "CVS.inc" domain name is listed on the get.inc website under "Who's Buying" in the "recent registrations section" for companies using the gTLD. I'd have to assume there are other highly recognizable domain names in the recent registrations section which are not registered by who you might think they are. Other big names found in that section are "Ford.inc" (Registrant Org Domains by Proxy, LLC) and "Progressive.inc" also registered by Domains by Proxy, LLC, which may or may not be registered to those brands you most think of when hearing the moniker.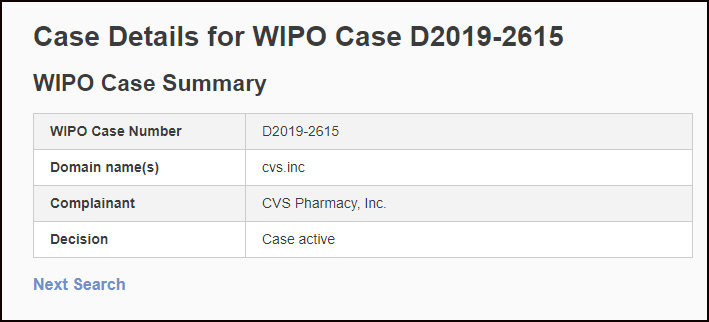 The domain name ".INC" was released for worldwide general availability in November 2018 and is administered by "Intercap Registry Inc." The gTLD is of few which are generally disliked by Secretary of State's divisions of Corporations, along with .LLC, .CORP and .LLP. In 2012 the National Association of Secretaries of State wrote to ICANN putting forth their objection to such TLDs being unrestricted.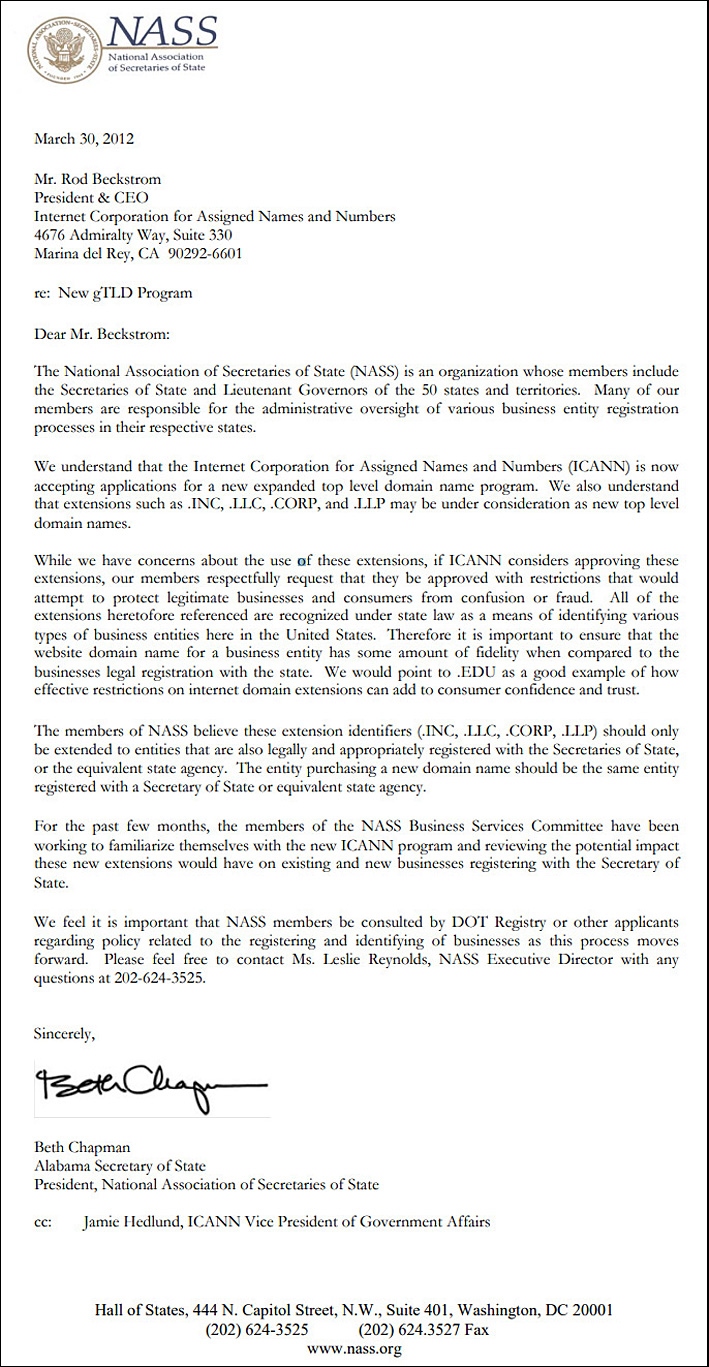 The ".inc" domain name is currently unrestricted and open to anyone with a little more than average to spend on them. The name was originally expected to be $2500.00/year when it was announced, then dropped to $1999/year when it was finally released. Running some searches at GoDaddy.com today shows it at $899/year for most registrations which appear available. I feel $89/year is a more reasonable and realistic price and would likely boost many more registrations and more importantly, yearly renewals.