NEW YORK – The environmentally friendly Yellow Pages website, Yellow Pages Goes Green ® (by Yellow Pages Directory Inc.), has made yet another top business directory listing "list" this time by Business.com. Yellow Pages websites are critical to local search engine placements which is why Yext and other local search services such as Moz Local continue their rapid growth.
Business.com, itself much of a business directory, has changed hands several times since its inception in 1999 with its most recent transaction in 2007 when it was acquired for $365 Million. The list puts YellowPagesGoesGreen.org aside major sites such as Angie's List, Thumbtack and Home Advisor.
Yellow Pages Goes Green (or Yellow Pages Directory Inc.) provides an environmentally friendly search engine business directory. Yellow Pages Goes Green supports the green movement, promotes, awareness and helps customers opt-out of printed yellow page directories while offering their online business directory as an alternative. Users can rate and review businesses on the site without having to make an account.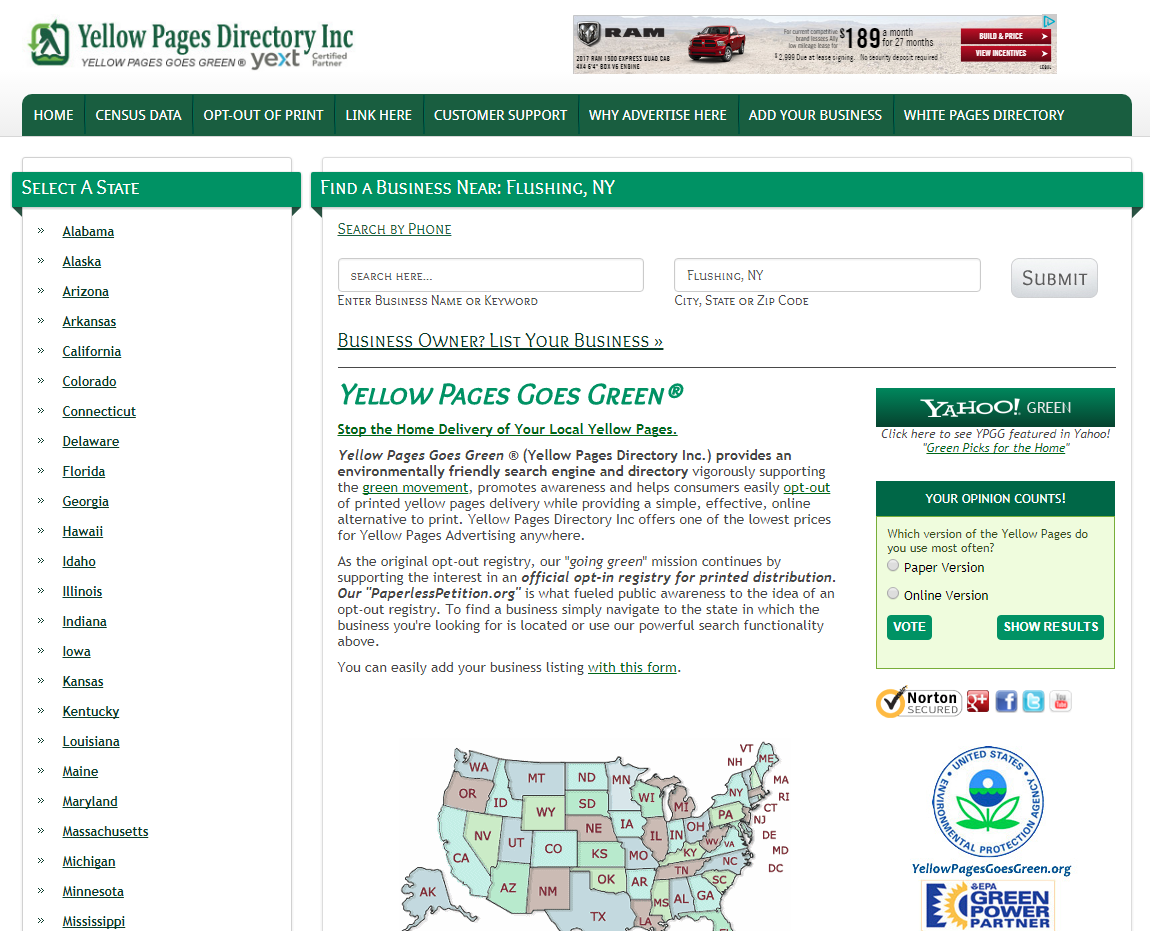 The list also provides some pointers for how to get the most out of your local listings on the group of suggested sites.