NEW YORK, NY – As the title suggests, the writing is on the wall for the demise of LinkedIn, a service Microsoft purchased in 2016 for more than $26 billion. According to the services "About page", the social network boosts over 562 million registered users; that's about 100 million more than it had when Microsoft acquired it, so on the surface, the site appears to be growing.
But what will happen when the service is completely overridden with Spam, Scams, and Solicitations, something that has been increasing exponentially over the last few years? Will users begin to ignore their alerts and visit the service less? You bet they will.
I must be solicited on LinkedIn several times a day, every day of the week, and it continues to get worse.
More and more data mining services are using LinkedIn for lead generation and spam. Not only am I being spammed directly on the LinkedIn site and via the mobile app, but I am getting many requests via email from service providers using LinkedIn as their bait for me to sign up for their lead-provider services.
For instance, here is two from this morning, and notice they both arrive in the very early hours of US Eastern time, a dead giveaway that they are more than likely being sent from overseas.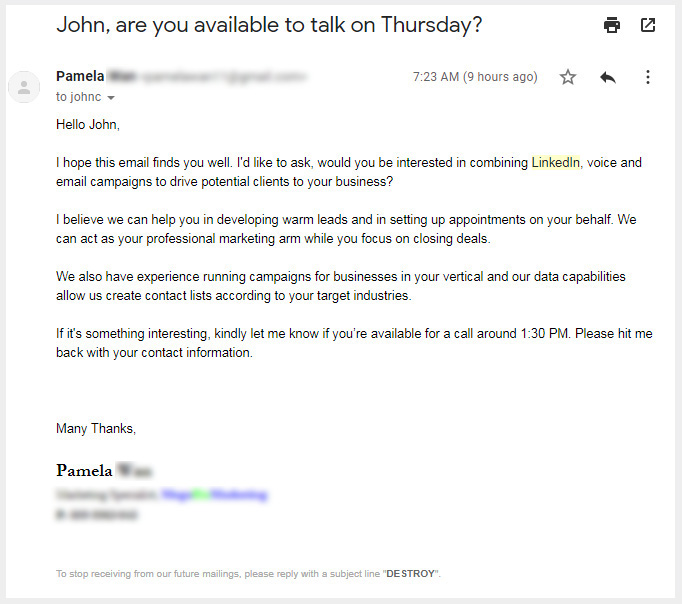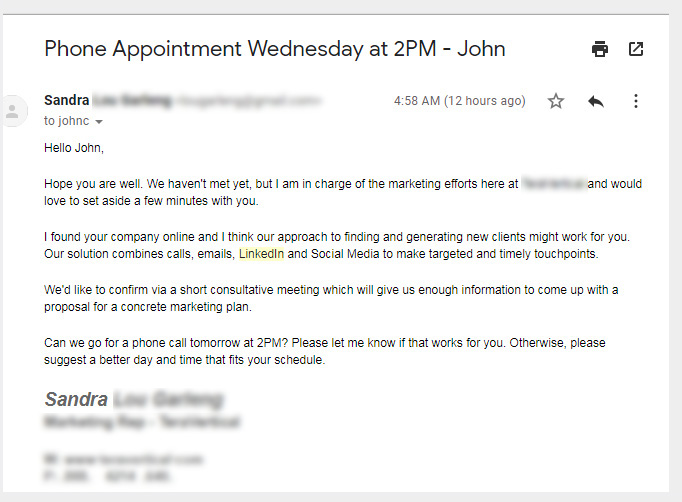 Then I get this stupid email (below) from LinkedIn letting me know there are 207 views to my profile on LinkedIn asking me if I would like to see "Who's Looking?"
Why bother, I know exactly who is looking, a shit-ton of spammers and marketing companies who would like to solicit me.
This is not sustainable for LinkedIn as it leads me far from any worth-while lead generation provider…. It leads me to visit the site less and less.
It reminds me of the demise of MySpace.com which News Corp purchased in 2005 for $580 million selling it just five years later for $35M. While many people suggest MySpace.com died due to a lack of features combined with the rise of Facebook, I believe it was due to the overwhelming spam on the network. Judging by my own experience, I personally stopped using MySpace.com long before I found an alternative. I stopped using it because almost every message I was receiving was spam or some sort of scam or solicitation. It got to a point where I was being sent so much spam that I began ignoring notifications of messages, just like I am beginning to do with LinkedIn.com.
With a little searching another past user felt that "the advertising and application spam got unbearable" while in someone else's words, "the comment spam was so bad that it became counter-productive to use the site".
This is exactly what is happening to LinkedIn.com, and they better get a handle on it soon.