PALM BEACH, FL – Way, way, way back in 2009, Brian Krebs from Krebs on Security, a popular security website came up with a list of the top ten domain registrars (highlighted in a Washington Post article) which facilitate the majority of spam via email, and Wild West Domains, owned by GoDaddy held a spot on that list.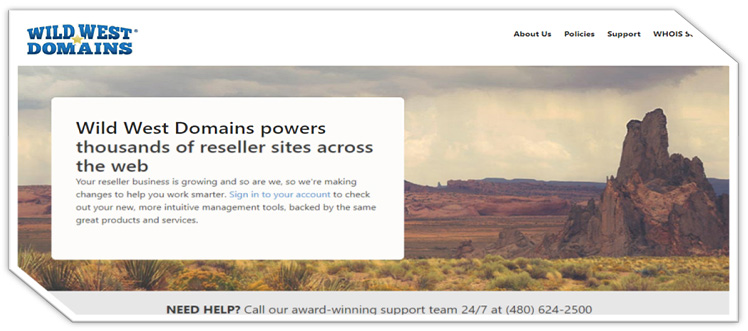 Out of roughly 900 accredited domain name registrars at the time, spammers registered Web sites advertised in junk e-mail mostly through the following top ten registrars (at that time):
XinNet Cyber Information Company Limited
eNom
Network Solutions
Register.com
Planet Online
Regtime Ltd.
OnlineNIC Inc.
Spot Domain LLC
Wild West Domains
Hichina Web Solutions
About 10 years later this still appears to be a problem.
I use both GoDaddy and Wild West Domains (as a reseller) and I began looking into this when I received an email yesterday from GoDaddy which operated fine, but when I received that same identical email just moments later from Wild West Domains, I received a "warning message" on the email link that it was "suspicious" which I reported to the team who operate Wild West Domains with hopes that they will fix it.
Email from GoDaddy.com
Email from SecureServer.net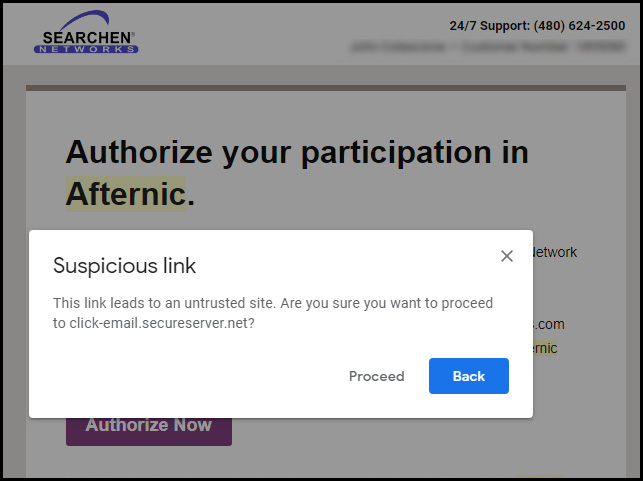 GoDaddy emails come from the GoDaddy.com email address while all Wild West Domain emails come from the widely used secureserver.net email address which is shared among all Wild West Domains re-seller accounts. Not great.
As a Wild West Reseller for well over ten years, I hate to see these types of errors and problems which hinder trust and usability experiences for customers who use the service. Looks very bad for re-sellers like myself.
There are also errors on other parts of the service which you typically will never experience on the GoDaddy.com platform and I feel that the technical and development team behind the re-seller accounts need a boost in oversight to ensure the Wild West Domains portals work just as flawlessly as the GoDaddy.com side.
As a case-in-point, visiting the Wild West Domains account and trying to go through the process of verifying the Afternic participation after receiving the suspicious email to give the authorization doesn't even work and just sends you to a blank screen, while that same process on the GoDaddy end works perfect. What a disaster.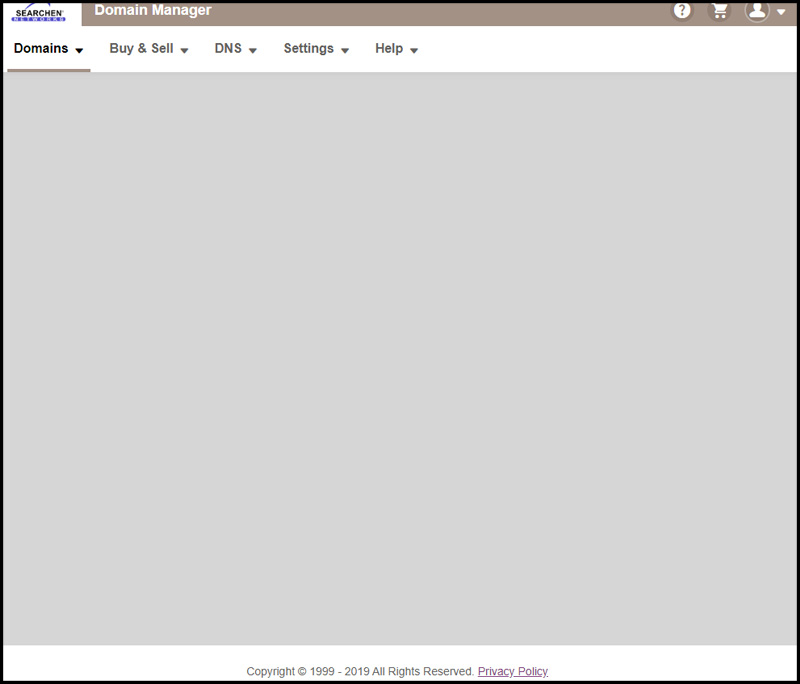 As far as the email situation, I ran both domains through some online tools (MXToolbox.com and SenderScore.org) and I don't see anything that fundamental different on the surface but there must be something different about the domains or sender-scores – or potentially the secureserver.net domain is manually flagged.
Simple Sender Score Metrics (https://senderscore.org)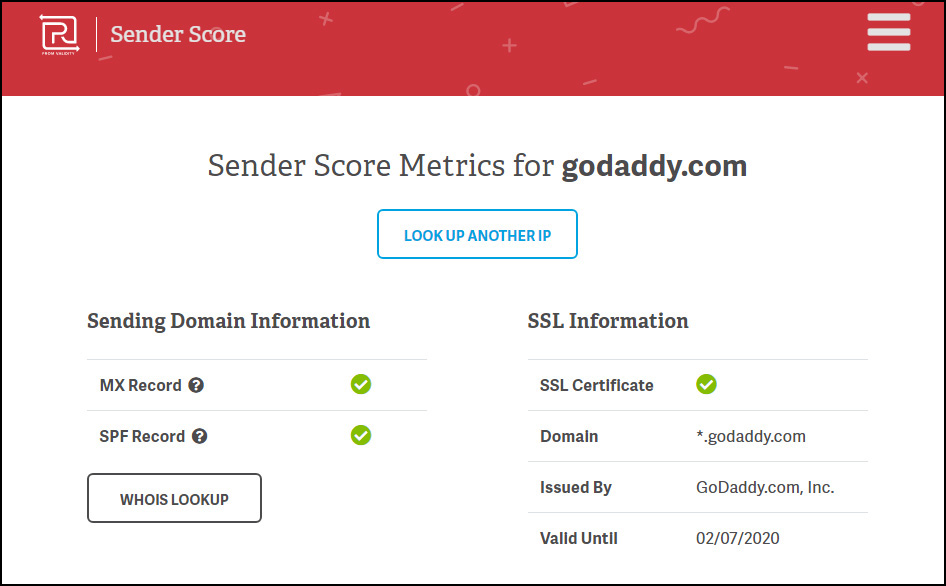 Simple Sender Score Metrics (https://senderscore.org)
Hopefully someone at Wild West Domains can use these visuals and details to better look into what is happening. Wild West Domains powers thousands of re-seller sites across the web and these problems affect all of them and their hundreds of thousands of customers.