PALM BEACH, FL – I used to think I was pretty good at figuring things out, but one rule of the road when it comes to the Google AdSense program has got me stumped, and to this day I still can't seem to figure it out. I've about given up on it as I don't think I will ever truly understand it.
While it seems incredibly simple, I still seem to be confused.
Maybe it's just that it is OK when Google does it; but if you try, you"ll get a policy violation notification sometime after you have begun earning more from the practice. What say you??
Google's Rule on Formatting Content That Mimics Ads
Publishers can't implement Google ads in a manner that disguises the ads in any way. This includes formatting neighbouring content to look similar to the ads.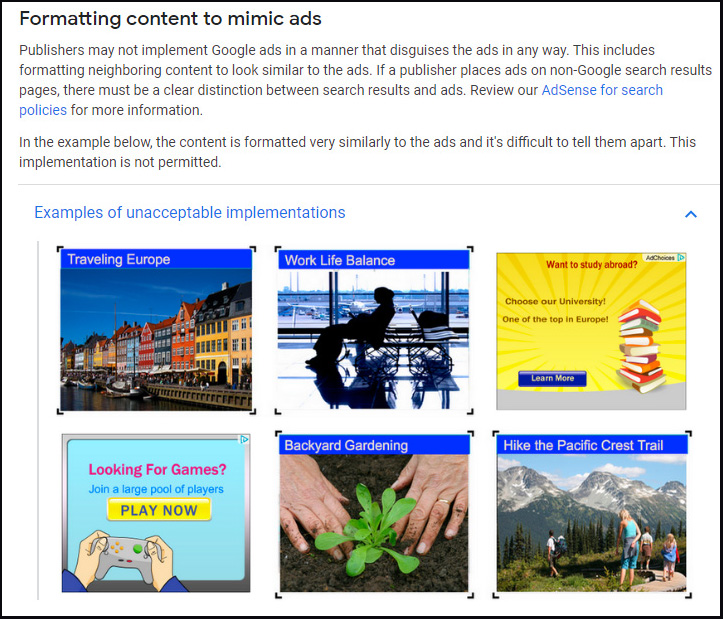 Seems like it just means 'don't disguise ads as content' right?
Google Automatically Formatting It's Ads To Mimic Content
Below is an automatically generated ad from a Google AdSense responsive unit.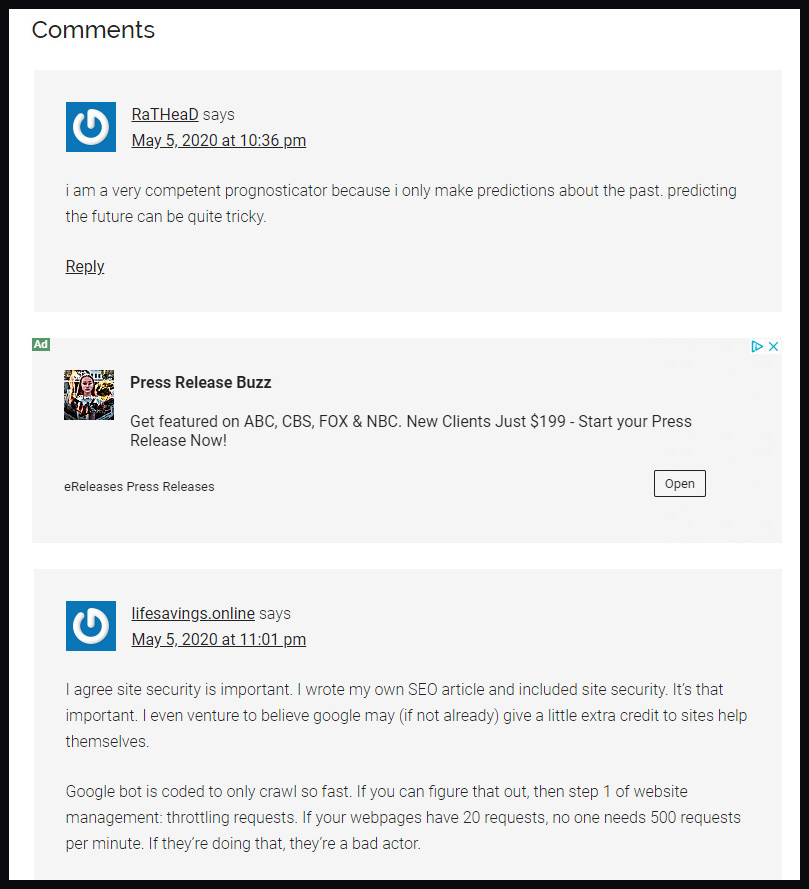 If you hadn't noticed. The middle box is an ad, and the size, shape, format and colors are automatically mimicking the sites style right down to the little icon – a specific no-no practice.

Am I in The Twilight Zone, or is this confusing?