PALM BEACH, FL – "DN Academy", one of the only online domain name educational platforms created by domain investor Michael Cyger, has been chosen by Sedo to act as its official training program for its domain name brokers. According to a press release issued by Sedo today, Sedo has entered into an agreement to train domain name brokers using a customized training program provided by the service.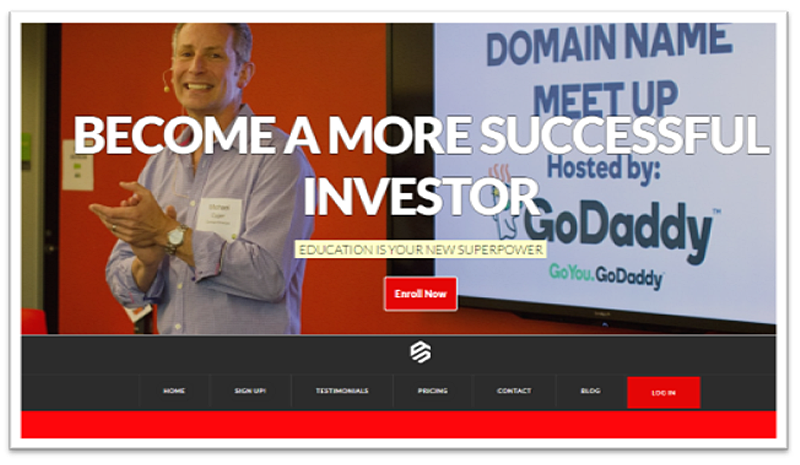 Sedo (an acronym for Search Engine for Domain Offers), is a domain name and website marketplace and domain parking provider based in Cambridge, Massachusetts and Cologne, Germany. It is considered by most domain industry insiders as one of the largest global marketplaces for domain name sales.
Sedo has selected DNAcademy to train their domain name brokers around the world. Working with DNAcademy, Sedo will now offer a customized educational course to their award-winning sales team. This will bring new skills and extend the knowledge base of their experienced team of sales professionals while also assisting newly hired employees get quickly acclimated to the domain industry."
That is significant in my opinion and shows that DN Academy is clearly a leader in its space.
It's an honor to be selected by Sedo as their chosen training provider, and it motivates our team to continue to hone and improve the services we deliver," said Michael Cyger, founder, and lead instructor at DNAcademy.
Michael Cyger is also known for the creation of "Domain Sherpa", an authoritative interview and podcasting service which was acquired by Media Options in 2017. That acquisition was said to provide MediaOptions "a valuable platform with which to connect not only to the domain community, but perhaps more importantly, with the end user."
Congratulations to Michael Cyger for continuing to 'create value' for the domain name community.