LOS ANGELES, CA – On Thursday, April 30, ICANN, The Internet Corporation for Assigned Names and Numbers, based in Los Angeles, CA, made a tough decision to protect the global non-profit community, by rejecting a controversial deal announced in November 2019, that PIR, Public Interest Registry, a non-profit company which owns and manages the rights to the registry for '.org' domain names, would be sold and ultimately converted to a for-profit entity owned by Ethos Capital. Equally threatening, the deal was announced just months after the ".org" registry agreement, held by PIR, was renewed with approval for long standing price-caps, removed.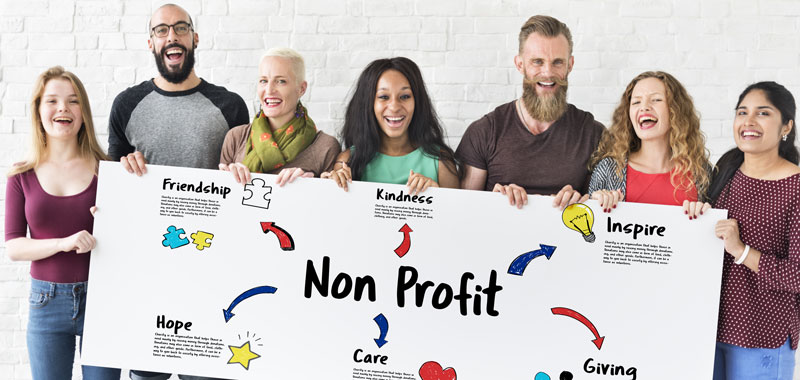 The idea, right from the start, that ICANN would approve such a transfer shocked the entire domain name community, while also capturing the hearts and minds of those far outside the industry, with article after article and letter after letter to the ICANN Board urging it to reject the deal.
While the Internet's ordinary watchdogs took sharp notice and voiced those concerns, the tumultuous situation also attracted the attention of at least six congress persons and attorney generals, one of which was the attorney general of California, Xavier Becerra, who was particularly threatening to the entire situation as he governs the state in which ICANN operates.
The Office of the Attorney General has the duty to supervise charitable organizations under California Corporations Code section 5250, and Government Code sections 12580 through 12599.8. The Internet Corporation for Assigned Names and Numbers (ICANN), as a registered nonprofit in California, is subject to regulation by the California Attorney General. It is my understanding that ICANN is in the process of reviewing for approval the proposed transfer of Public Interest Registry (PIR), a Pennsylvania nonprofit corporation, to Ethos Capital, a for-profit corporation.
Becerra played such a critical role in the deal, that out of the multitude of congressional letters and statements signed off by representatives such as Ronald Wyden, Richard Blumenthal, then presidential candidate Elizabeth Warren, and Anna Eshoo – it was Becerra who was specifically mentioned in the announcement.
Throughout this process, the ICANN Board has worked thoughtfully and thoroughly to determine if it is reasonable under PIR's Registry Agreements for ICANN to either approve or withhold consent to the proposed change of control. Before making our determination, the Board, among other things:

Approved Board Resolutions | Special Meeting of the ICANN Board
Conducted thorough due diligence
Received and reviewed hundreds of pages of documentation and responses provided by PIR, ISOC and Ethos Capital following ICANN issuing three requests for more information
Was briefed extensively by ICANN org
Received and considered more than 30 letters from stakeholders
Considered input from an ICANN67 public forum, views of the community and others who weighed in after we received PIR's Public Interest Commitments
Considered the opinions expressed in the California Attorney General's Office letter sent to ICANN on 15 April 2020
That letter, on the 15th of April, was actually the second letter sent from Xavier Becerra, with the first on January 23, 2020.
ICANN, which has stricken a negative cord with many industry watchdogs due to its worsening habit of ignoring public comments on controversial issues, despite there severity, had a new type of problem; comments near impossible to ignore.
RELATED: ICANN, PIR, ETHOS CAPITAL "CIRCUS" CONTINUES WITH YET ANOTHER LETTER FROM CALIFORNIA AG
Despite a comment by Andrew Sullivan, the president and CEO of the Internet Society (ISOC), which owns Public Interest Registry, who in Nov 2019 told The Register:
Most people don't care about the .org sell-off – and nothing short of a court order will stop it"

Andrew Sullivan, President and CEO of Internet Society.
The deal is now dead in the water and this development is not only good for the global community, and all non-profits, but it is also good for the future and value of the .org domain – by itself. It reiterates a viable and important statement when in use and allows the .org domain to maintain that it is indisputably unique, validates its credibility in the name space, while ensuring its affordability.
What say you? Would this deal have gone through if not pressured by strong opposition by Attorney General of California, Xavier Becerra?