NEW YORK, NY – As should be no surprise, new gTLD growth and usage is on the rise exponentially. There are several tools available for measuring gTLD growth and market share which are 'fairly accurate' as they use the DNS Zone File system which maps domain names and IP addresses. One such tool which I originally thought was new is ntldstats.com, although the owner Stefan Meinecke was interviewed back in 2014 by TheDomains.com –  so it is far from new.
Another interesting tool I discovered online is https://namestat.org. This one has also been around since 2014 and also happens to have been highlighted by TheDomains.com as well. Seems Michael Berkens has had the scoop on both of these interesting tools before most likely even knew about them. This tool also offers insights and data for measuring gTLD growth and market share.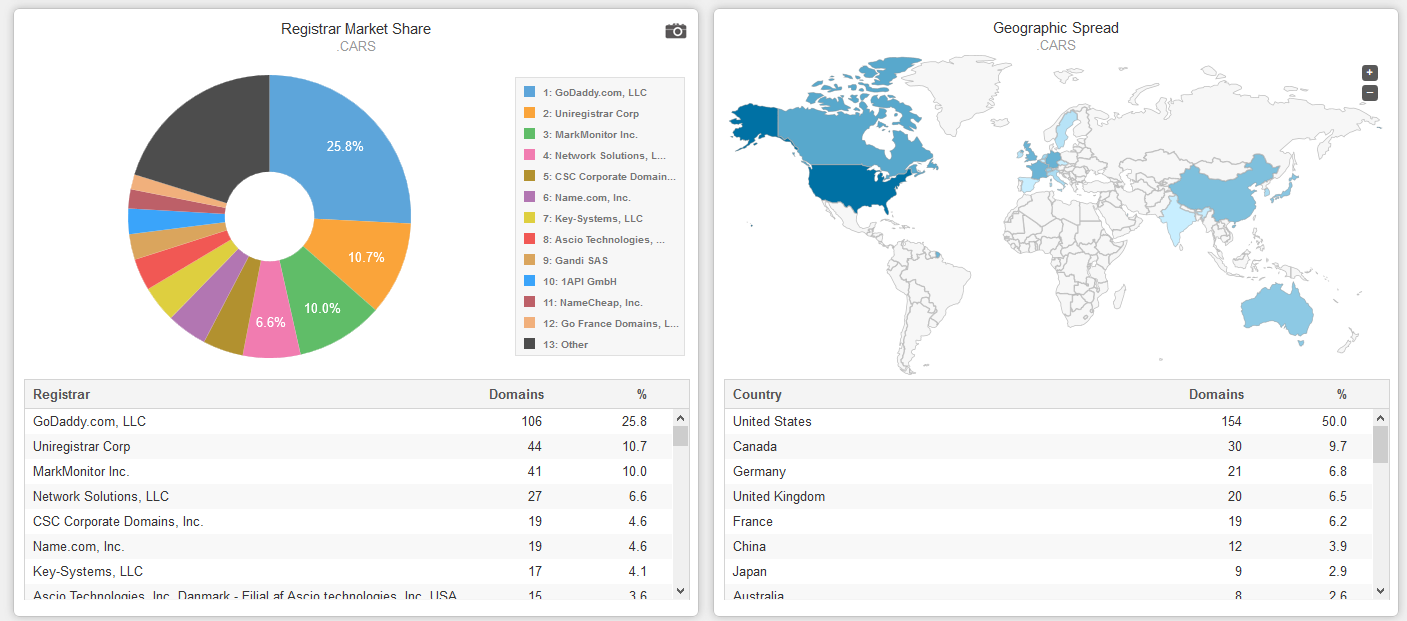 In addition to general market share and growth, namestat.org also offers a unique feature which is very helpful in measuring where to get the best price on particular domain extensions by listing the sales price of each registrar group; Awesome!
Over towards the right you will notice each registrar which offers the domain for sale is listed with its retail price. Yes, that is the current price of the initial registration and renewal fee of the .cars domain.
RegistrarStats.com  offers a editable graph for TLD Domain Counts with daily analysis and statistics on the top gTLDs in the marketplace (.COM, .NET, .ORG, .INFO, .BIZ, .US, .MOBI, .ASIA, .TEL, .NAME, .PRO, .XXX, .TRAVEL, .AERO, .COOP). Tracking total domain counts as well as new, deleted, transferred and grace period domain names.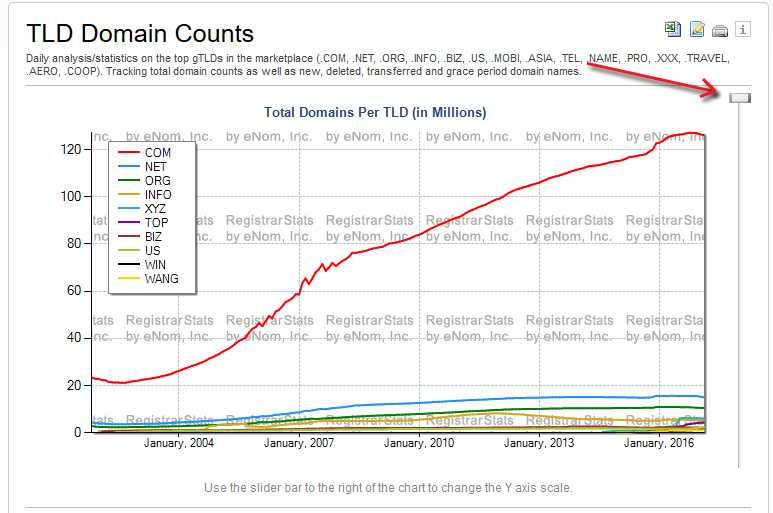 If these two tools do not keeping you digging through all of this valuable information for the next hour or so, the following other resources are also available for your gTLD data gathering delight: