WEST PALM BEACH – There are two main places my Internet travels will take me when I have some extra time to keep up with domain name newlines. These two places are, 1) Domaining.com, where I can find commentary on pretty much anything meaningful that is going on in the domain name space, and if I don't find something that grabs' my interest there, I'll move on over to 2) Google News. If something in the domain space is not happening in at least one of these two places mentioned, it's almost like it isn't even happening at all.
Anyway, today I had the pleasure of seeing another UDRP decision go right, which again is certainly nice to see (for some reason I feel I am seeing more and more of them lately).
According to Howard Neu's "Neus News" blog which he updates pretty rarely, there has been another appropriate and proper decision coming out of the Uniform Domain-Name Dispute-Resolution Policy (UDRP) panel regarding the ownership and use of Internet domain name <drmuscle.com> which a Canadian company was trying to 'wrestle away' from its rightful owner, a domain name speculator.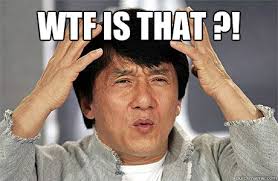 The complainant tried claiming that their mark "Dr Muscle" (which I have never heard of) was a famous and well-known mark in the United States including the State of Nebraska while attempting to further substantiate their claim by pointing out that the domain name owner had a history of selling domain names for an "amount higher than the registration costs", therefore acting as evidence of registration in bad faith. How stupid.
Even on the surface it sounds like a particularly weak case, but nonetheless, it's still nice to see that the Panel is doing what it is supposed to be doing, protecting domain owners from absurd, ridiculous and overreaching claims.