There is now an alternative private search engine available for users of Firefox and Chrome browsers that utilizes Google Custom search features for alternative results. The search engine also includes a directory type structure, similar to DMOZ and the old Yahoo Directory which brings in additional static listings as sponsored ads alongside search results. Additionally, users can click icons to compare or display results on standard Google, BING, Yahoo and Ask.
The search engine is simple and secure and returns results in https further securing user privacy and acting as an intermediary between users and Google. Google sees searchen.com running searches, but doesn't see users. The search engine fetches results, strips out the location data and tracking cookies and delivers private, anonymous search results. IP addresses and other personal information isn't stored or recorded and users remain completely anonymous. Users receive searches with the power of Google without its customization based on what they believe they know about the user and the users location.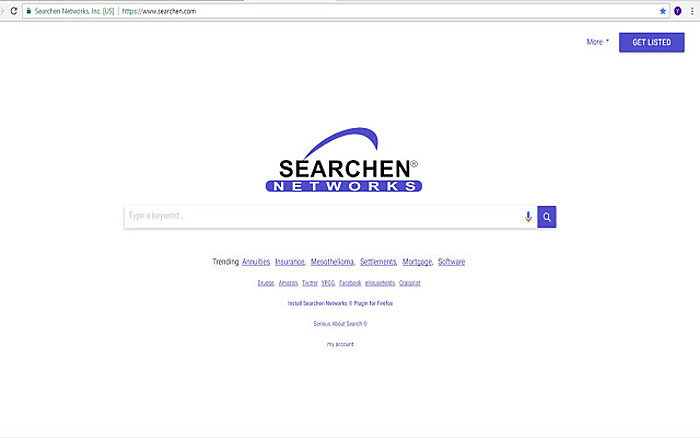 The search engine is also available for all browsers and all Internet users including Desktop and Mobile although plugins and extensions are available for both Firefox and Chrome users which will attach the search engine directly to the users browser similar to other major search engines.