PALM BEACH, FL – In 1953, a telephone executive's statement and prediction appeared in the April 11, 1953 issue of The Tacoma News Tribune. Below is a photograph of the story which has recently surfaced online and is getting a good deal of attention on social media sites such as Reddit, Twitter and Facebook from its accuracy.
"Just what form the future telephone will take is, of course, pure speculation. Here is my prophesy: In its final development, the telephone will be carried about by the individual, perhaps as we carry a watch today. It probably will require no dial or equivalent, and I think the users will be able to see each other, if they want, as they talk. Who knows but what it may translate from one language to another?"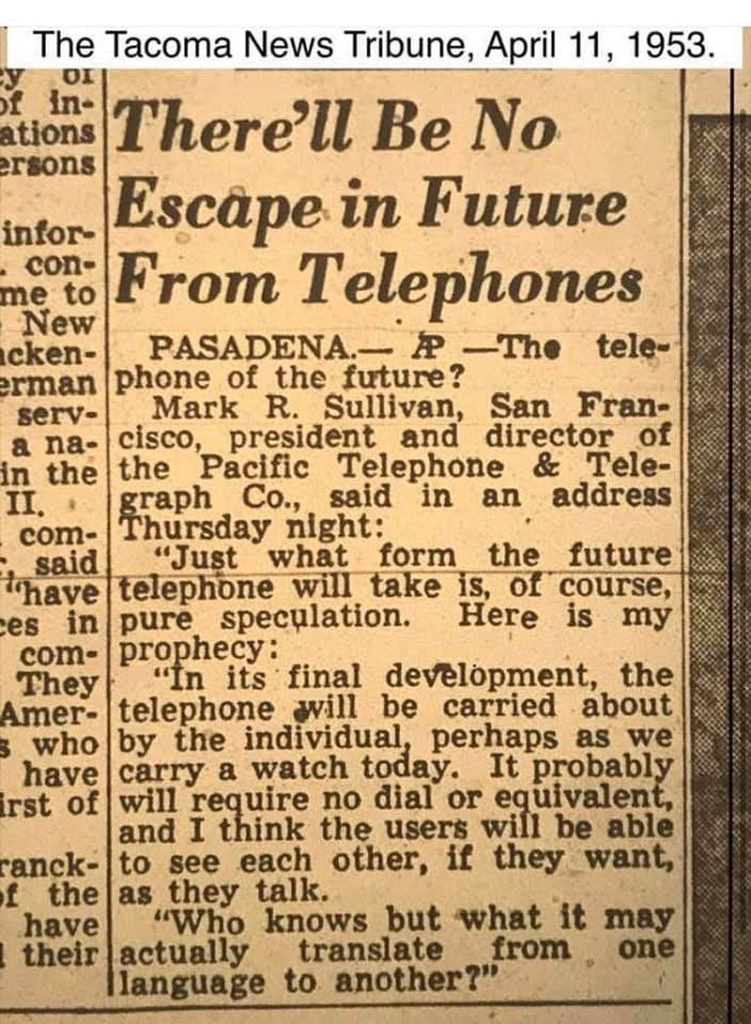 The statement was made by Mark R. Sullivan, president of Pacific Telephone and Telegraph Company, in San Francisco, California. A single online biography exists for Sullivan on a very old site which will probably disappear when the service goes offline, as many older free hosted services have disappeared.
Sullivan Biography Source: http://freepages.rootsweb.com/~npmelton/genealogy/sfbsull4.htm
Newspaper Archive Source: https://www.thenewstribune.com