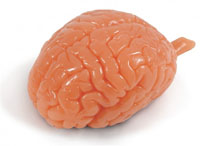 PALM BEACH, NY – If that little-soft-wet melon in your head is working properly, you're very likely – not going to get much benefit out of this piece…. but in case you've never thought of this before, it could be quite compelling and helpful. It also could serve its purpose well if there is someone you have been trying to "convince", but they are that type of thick-headed person that doesn't trust your intuition when it comes to SEO and always needs to hear it from the horse's mouth; then of course feel free to share or fire away this link in your email.
There is an old saying in sales known as "always be closing."
It reminds me of what I am about to point out on "always be link building". It's highlighted well in the movie "Glengarry Glen Ross" (1982) starring Alec Baldwin, where his character, Blake, absolutely berates a group of under-performing salesmen telling them that to come in third place is the equivalent of getting fired; that they should "always be closing".
Well, this little piece of advice says to 'always be link building'.
According to a video on Search Engine Roundtable, Google's newer webmaster communications puppet (The old one was Matt Cutts) [This guy John Mueller lost a lot of weight since taking on the job – I bet it is very stressful.] points out that links don't stay important forever, and that links you received a year ago may not be as important [or relevant] as they were when you first received them.
That sort of makes sense, and I would assume this point would be fairly obvious if you think about it some. However, some people do not agree.
If a web site experiences a large amount of inbound links, say, a year ago, and has not received any inbound links 'recently', or it experiences a sharp decline in the amount of links it receives, wouldn't that sort of indicate that your site is "probably" not as important as it once was in the past. Like maybe, a year ago?
I do still have to explain this to clients from time to time where they feel links just don't matter much. They will say something to the effect of, "we have so many links already, what's the point of getting more?"
For those that need to hear it from the horse's mouth:
And as far as it only dampening in importance if its buried within a site; I say, "Don't believe the hype, its a sequel."
In summary, as a business or site owner, you should always be – always be – always be – working towards acquiring great links to your web site, unless it continually generates great links on its own from excellent content and highly shared material. If it doesn't, than as the website owner, you are your websites' best salesperson and you must always be link building.