NEW YORK, NY – If you were running your business online 14 years ago you may remember a time where Google search engine results, although unpredictable to some, were much different than what we have today.
Here is an article which I found via Google's Newspaper Archive which shows just how long ago it was when the search engine company began its effort at shaking things up. It's around the same time they began their "Google advertising programmes" as referenced in the article by founder Sergey Brin.
This article is from the New Straits Times, an English-language newspaper published in Malaysia, Dec 12, 2002. The article looks to have originally appeared in the New York Times and may be a reprint.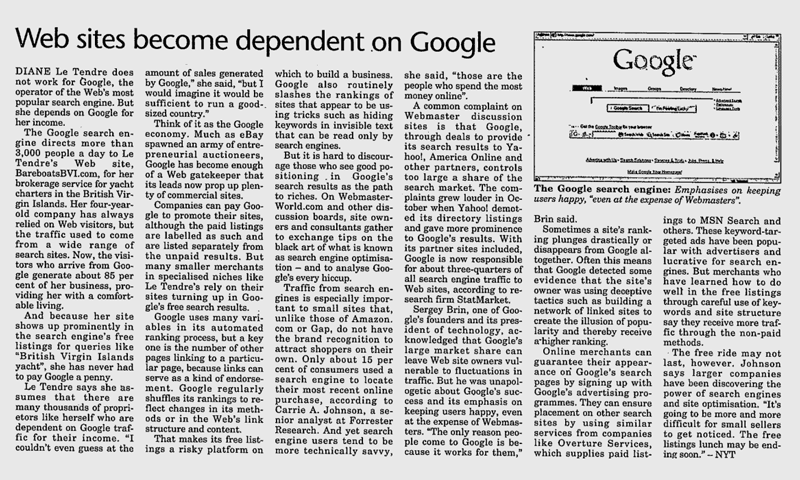 Funny how the article says, "The free listings lunch may be ending soon."
This article was originally published on Sep 9, 2016.