PALM BEACH, FL – What do you do with a domain name you can't sell? Well, one thing you could do is make a book or movie out of it. That is, if you believe the name can grab some attention.
Such is what I did with Murder.net, a domain name I scooped up years ago for a few thousand dollars as I thought it was unique. A single generic word .net that is highly searched, but hard to monetize. The reason why selling the domain name for a profit has been unproductive. That's also why I decided that if it will not turn into income from the sale of the name itself, then I will turn it into income from royalties, till the end of time.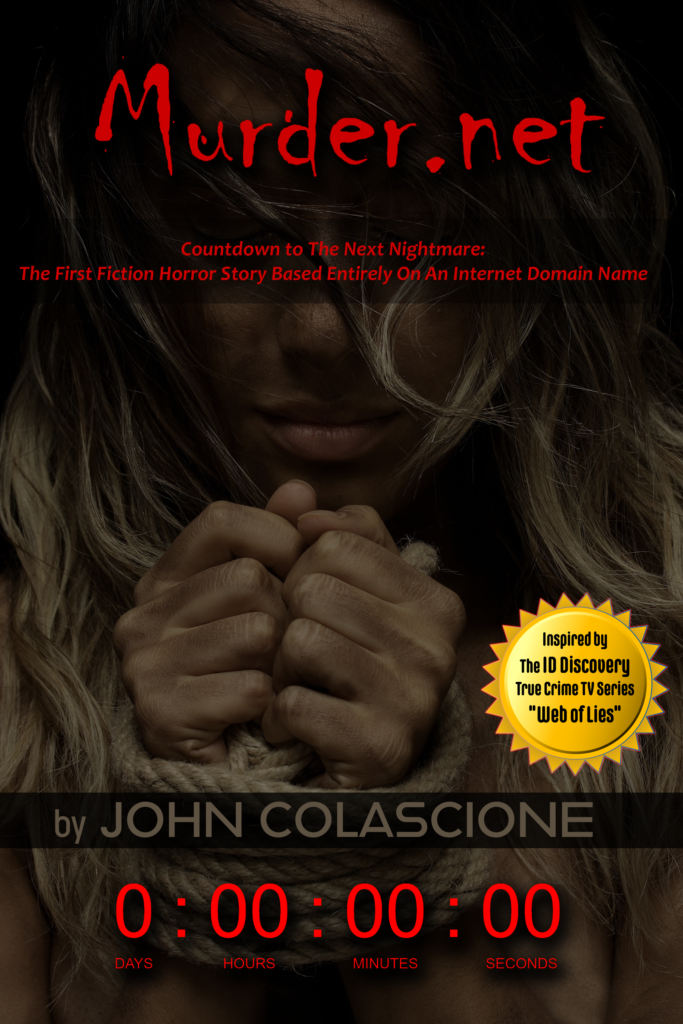 Back in 2012, I wrote a book called "Mastering Your Website: The Insider's Guide to Fully Understanding Your Website, Search Engine Optimization and Building Your Brand" and that book has been selling ever since. I still collect royalties from its creation in print, Kindle and audiobook formats. For the last 8 years I have been collecting royalties from that book, and it's a very targeted limited audience. It's all handled by Amazon through Amazon's Kindle Direct Publishing (KDP). A great system and the books are printed on-demand; I never have to handle or ship a book myself; I just share the proceeds with Amazon.
Hopefully, Murder.net will do better being that Crime fiction is one of the world's most popular genres. The subject matter even has its own classification as "Internet homicide," which refers to killing in which a victim and perpetrator met online; the entire premise of the book. And now, if I ever sell Murder.net, it will include the book and movie rights, or alternatively, it will just pay me till the end of time.
I've asked several people if they feel Murder.com would have been better, but all have said that Murder.net, considering the story line, is the absolute perfect domain name; even better than .com would have been.
This is my third book published with Amazon.com. If you ever had an idea for a book, movie or manuscript, Amazon could make it a reality with less effort than you might think. All you need to do is write your book, have someone edit it for you, create a cover, and then publish it through the KDP publishing platform.
So far, I have created the following books:
Hopefully, when time allows, I will create "Mastering Domains" to help people learn about the business of buying and selling domain names.
If you would like to read Murder.net it is available on both Amazon.com and GoodReads.com. Full disclosure: All links in this article will provide a sales fee or commission.
One of the best things in the domain business is it provides a very unique opportunity to make "something", out of "nothing," one of my absolute favorite things to do.