WEST PALM BEACH, FL – For the last couple of months, the website Antifa.com has been redirecting traffic to Presidential candidate Joe Biden's campaign website JoeBiden.com. It's caused quite a stir with more than a few stories being published by major outlets since people started associating the two due to the misunderstanding of the simplicity of redirecting domain names.

Below are some major news websites which have published stories about it.
Below are some tweets which displayed shock by the assumed link.
The domain names' ownership is not surprisingly, hidden behind NameCheap's WhoIsGuard privacy services.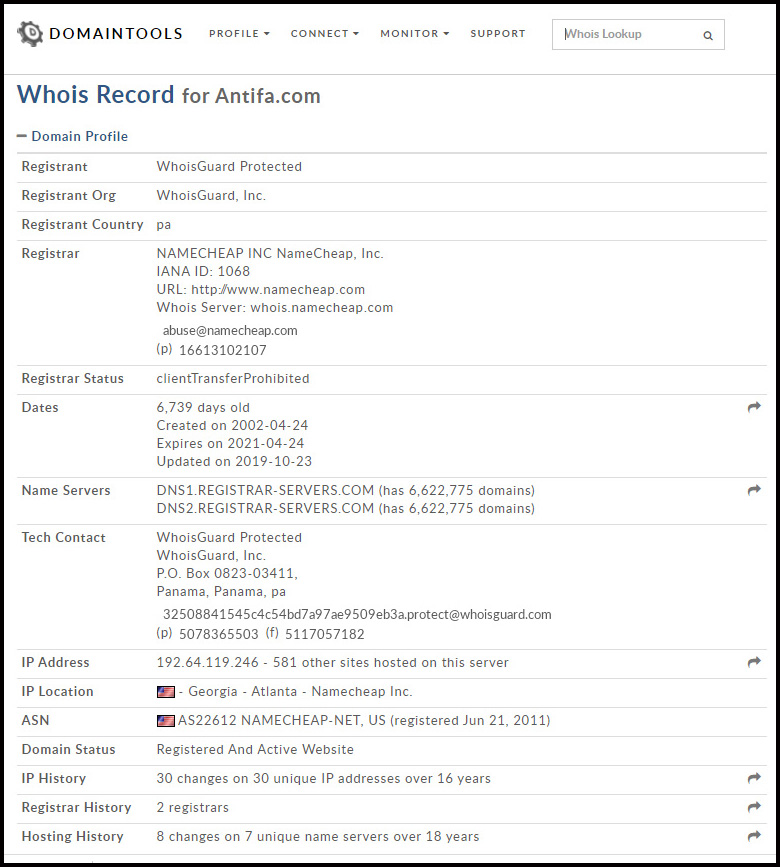 Whoever it is that is redirecting searchers to Joe Biden's website is probably delivering a lot of traffic, that is for sure. I bet the FBI is investigating it.