PALM BEACH, FL – It was one of the busiest sales threads I have seen in a long time, SourcePolitics.com, which was just sold on Flippa.com for $50,002. A left leaning news publication which has found an interesting way of exploiting social media (96% of it traffic) to bring in enough traffic for the site to earn approximately $4k per month; quite an accomplishment, especially for a strictly news website. Believe me, if it were easy to make money on news there wouldn't be so many newspapers dying.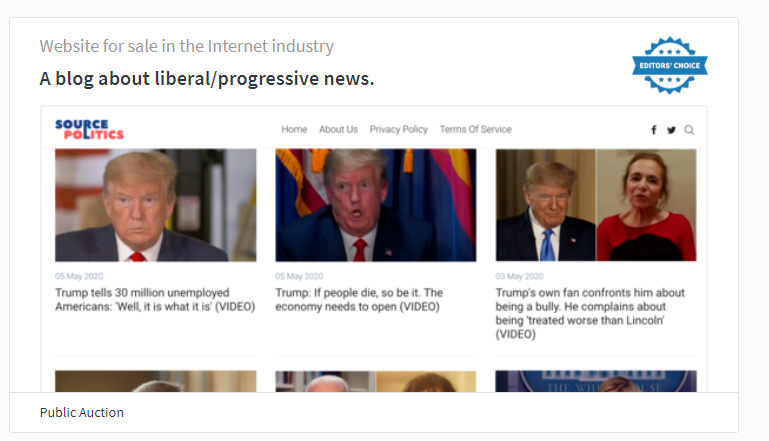 The auction shows that the 2-year-old site had 6,836 views and 177 watchers interested in bidding. It also had comments on it nearly every day for its 30 day listing.  I had my eyes on the site as I am deeply passionate about the online news business and I know what it takes to get one off the ground, but what intrigued me more than the site or the asking price, was the boat loads of traffic the site was generating from social media.
The site is not even included in Google News which is pretty much a necessity for any serious news site. No doubt, the buyer will learn the ins and outs of how this was being done, because with all my experience with news websites, this site certainly has a 'secret' and I believe it has something to do with the power of Facebook groups.