PALM BEACH – Unless you have been living under a rock for the last two years, you're likely very much aware that American's have been absolutely inundated with 24/7 news cycles surrounding the "Collusion Delusion" and Donald Trump's alleged and now debunked 'meddling', "interference", and then "obstruction", all related with the Russians and the 2016 election.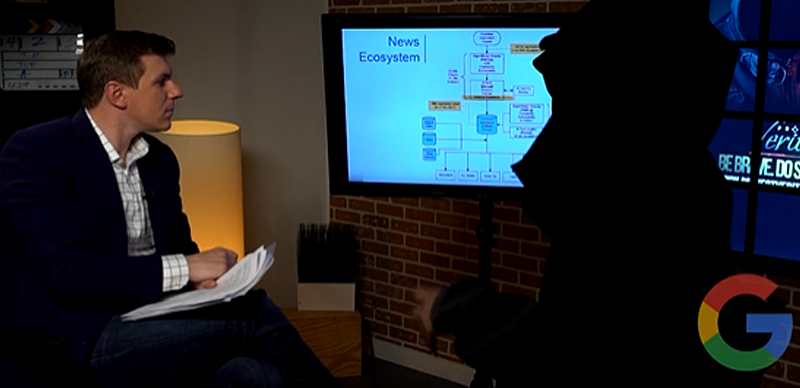 While there has been near limitless talk about what Trump refers to as an illegal Witch Hunt, and the Greatest Hoax in political history, you'll probably hear very little about the "real" collusion that is planned and in full swing for 2020.
According to an undercover video by "Project Veritas" an effort launched by activist James O'Keefe, the very real threat which has been born, bread and currently alive within the boundaries of the United States, is online giant Google Inc.
In the released video, Project Veritas creator James O'Keefe interviews a whistle-blowing Senior Google Executive regarding leaked documents and undercover videos alleging that Google is fully engaged in a social experiment of their very own – and that the world's search giant is and has been for the last two years, ramping up for the coming election including other social engineering projects aimed at creating the "desired narrative".
U.S. Congressman Lou Gohmert released the following statement regarding the stunning and quite frightening information coming to light.
"This video shows Google's biases are now a threat to a free and fair election, all while they hide behind the immunity given by Congress years ago when they were supposed to be a simple 'town square' where everyone's voice could be heard without biased results. In fact, Google references a significant role they see themselves fulfilling in the 2020 elections. This discovery should set off alarm bells throughout the country. It is no secret that Google has a political agenda. Multiple brave tech insiders have stepped forward and exposed Google's censorship of content and specialized algorithms. This media giant's 'social justice narrative' should distress all Americans who value a free and open society. Google should not be deciding whether content is important or trivial and they most assuredly should not be meddling in our election process. They need their immunity stripped and to be properly pursued by class action lawsuits by those they have knowingly harmed."
The release of this information couldn't be worse timing for Google as it coincides with recent inquiries and significant discussion on whether or not Google and other content providers, which historically have been protected by The Communications Decency Act of 1996 (CDA), should be striped of their ISP "Internet service provider" immunized designation as the more they police, edit, remove, and censor information, the more they become the "publisher" of that information.