PALM BEACH, FL – According to swirling tech reports, a windowless plane is making conceptional appearances as a potential future experience for travelers who choose to fly to their destinations.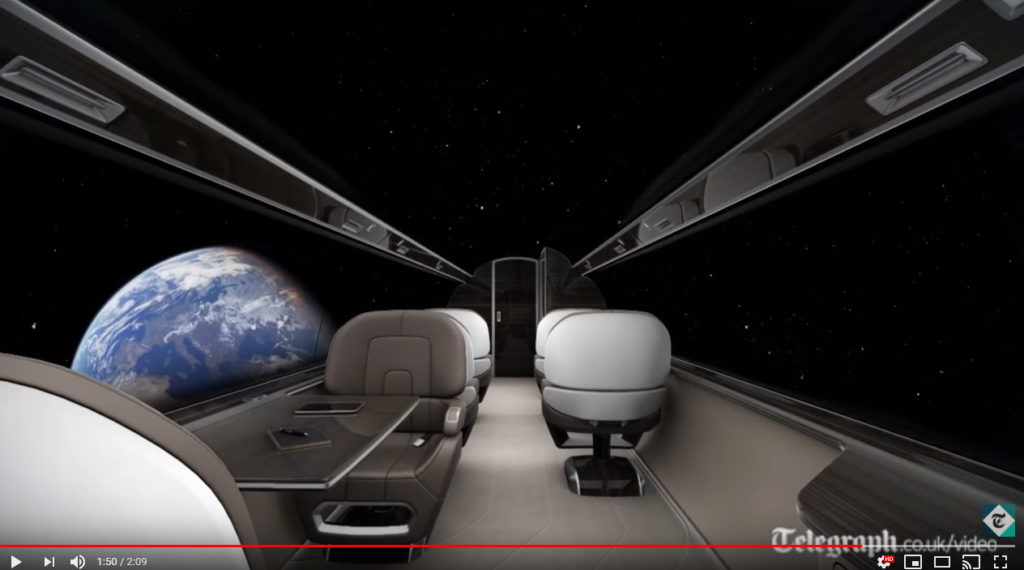 Imagine a new recipe; weight is the number one enemy of any aircraft because it requires more fuel to move that weight through the air. The displays which would replace the windows are lighter then the row of windows that you would traditionally find in a business passenger jet of this size, so there is an immediate weight advantage which would save fuel and hence increase the range of the jet which is an enormous selling point. There is also an advantage of it becoming slightly more aerodynamic; any interruption in the surface creates drag, so once you remove the windows the surface becomes inherently more slippy. What is important to remember with this project is that it is conceptual, it is a concept; certain elements are already possible for what we are proposing, for example, the flexible displays that's already possible, two major electronics companies have released domestic televisions which are curved in the same way. Certain other aspects of the concept are not yet possible. The idea of this really is to push the boundaries. We're basically saying, wouldn't it be fantastic if you take the technology as it exists and then you push it towards the possibility of being able to use the images which are taken from cameras or apps on the plane, coupled to the very recent technology of flexible screens to have a first-person perspective to the outside off the plane; essentially you can display anything you want on there, the content is only limited to your imagination.
This sort of entertaining experience may not be that far away from reality. Dubai-based Emirates airline's new Boeing 777-300ER jets are already providing travelers with their own version of digital windows, according to USA Today.