Dealership lead generation company announces national roll-out of classified service nationally; tool used only in NY market will serve dealers throughout US
COMMACK, NEW YORK – Today, Cars Digital Inc., has announced the launch of its dealer ad posting technology and software for national use in all markets throughout the United States. Previously, the company had offered the service only within the Long Island NY market with its Long Island Used Cars service, which had started out in Nassau and Suffolk and expanded to Brooklyn and Queens. The company today released a statement indicating it created a spin-off subsidiary specifically for offering services to other regional areas.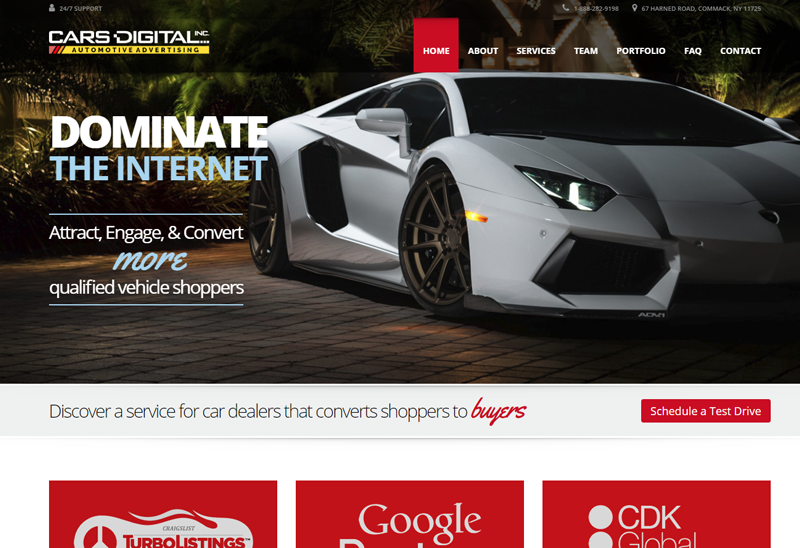 We've built this subsidiary company Cars Digital Inc., specifically for growing outside of the Long Island area so that we can duplicate our regional success and begin to build other regional shopping portals and utilize our classified listing service in areas which are at this time, still unfamiliar to our current customer base. Cars Digital will also allow us to build a recognizable brand in the automotive space that isn't specifically tied to any particular region" said John Colascione, CEO. "This will allow us to grow significantly and likely, very quickly being that we have near 100 dealerships to start" Colascione added.
Cars Digital Inc., is a automotive subsidiary company of Long Island Media Inc., a certified CDK Global Partner, registered BBB Company and Google Certified Agency. The mission of Cars Digital is to develop proprietary tools and software which help used automotive dealers connect with local shoppers through strategic digital advertising.
For more information on Cars Digital Inc. please visit http://www.carsdigital.com