A limited amount of advertising space will be available on StrategicRevenue.com beginning in 2018.
This website receives the majority of its traffic from people interested in the domain industry as well as the Internet marketing and advertising industry.
All advertisements are just $99 a month, which are paid via Paypal subscription.
Please note: Search engine guidelines require machine-readable disclosure (nofollow tags) on paid links in the same way that consumers online and offline appreciate disclosure of paid relationships (for example, a full-page newspaper ad may be headed by the word Advertisement).
More information on Google's stance on paid links.
There are no sponsored articles on this site.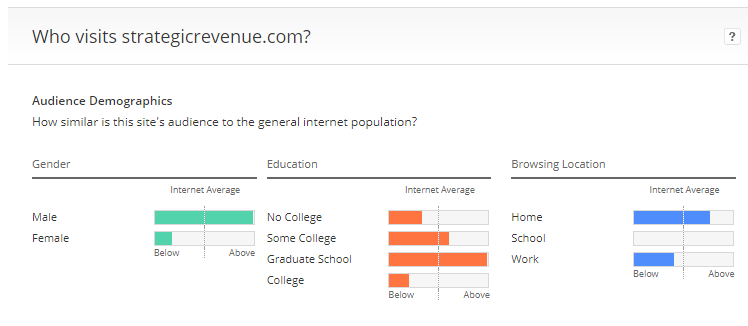 Receiver of advertising rates:
Searchen Networks Inc.
President, John Colascione
PO Box 5005, West Babylon, New York, 11707
Phone: (631) 587-7050
www.searchen.com